Twin sisters Vasanthini and Dharshini Perumal are set to open a grab and go branch in the Tube station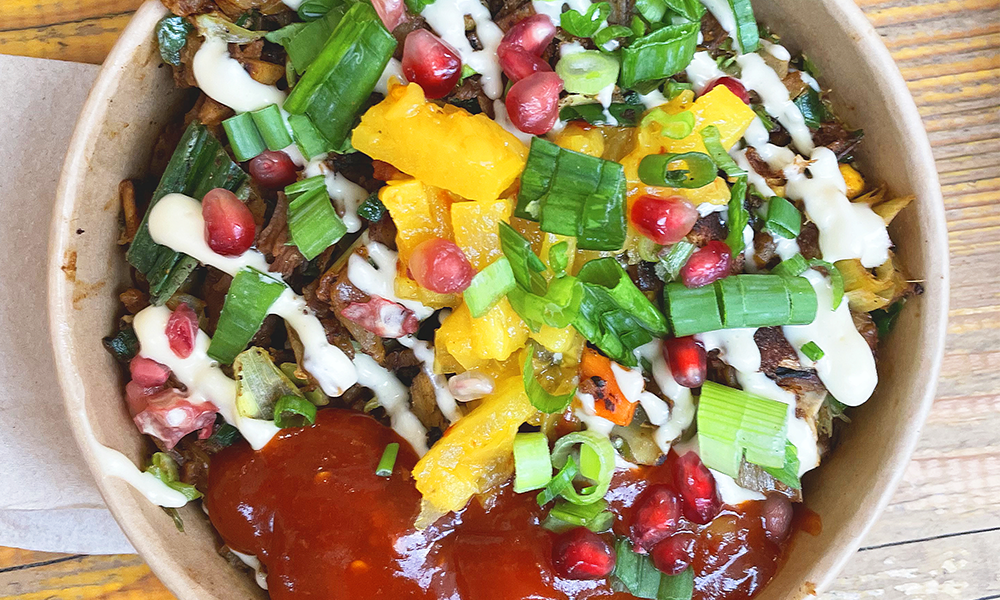 Subscribe to our Wharf Whispers newsletter here
There's spice, fire, zest and vigour in the eyes of Karapincha founders Vasanthini and Dharshini Perumal and that's before we've even mentioned the food.
The twin sisters are a force to be reckoned with, boasting CVs that name-check JP Morgan, EY, Nomura, RBS, KPMG, Six Degrees Group and many more.
Accountancy, project management, finance, entrepreneurial verve – it's all there. So why give up flourishing careers in finance to launch a hospitality business?
"Ever since we came to the UK from Sri Lanka in 2011, we knew we wanted to create a business," said Vasanthini.
"Some people think that with Indian or Sri Lankan food that you have to sit down and have a meal, but that's not necessarily the case – you can convert these cuisines to grab-and-go.
"We'd been thinking about the idea and had done some test marketing at an evening market in Shoreditch – we cooked up some food with our family and it was really nicely taken up.
"We were able to sell more than 100 portions – people really liked it.
"Then our mum and dad got sick and we couldn't concentrate on starting something immediately.
"In the meantime Hoppers, a restaurant in Soho, started up and I thought: 'Bugger – they've got my concept'."
Undeterred, however, and with a faith that their time was yet to come, the duo bided their time before an introduction in Canary Wharf led them in a fresh direction.
"A colleague at JP Morgan introduced me to The Limehouse – a bar and restaurant run by Fuller's on Fisherman's Walk," said Dharshini.
"They loved the food, but weren't sure whether to go ahead until suddenly everything became OK and we went to sign the contract.
"It only gave us three weeks to get going – we didn't have a name, any staff, crockery a menu or anything in the kitchen. Luckily we work well under pressure."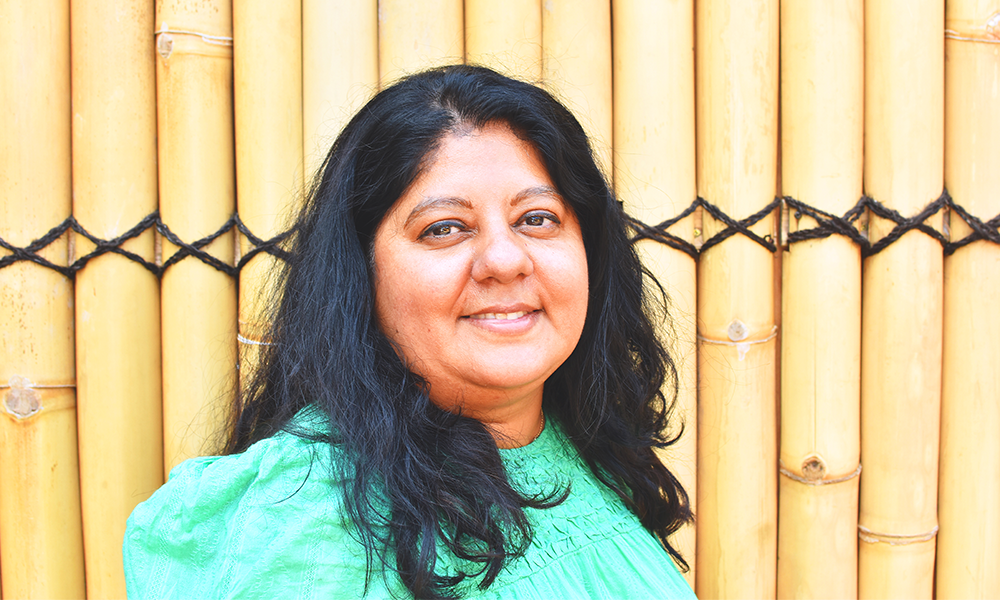 Their determination won through with the twins pulling everything together to open in 2018, bringing their version of Sri Lankan cuisine to Wharfers in a 180-cover restaurant.
"Fuller's was a really good partner for us – there was so much learning to do," said Vasanthini.
"We had a really good partnership, learning the hygiene systems and how to organise our operation.
"They rebranded the place to match our colours – they really supported us and helped us to start up."
The Limehouse, along with its neighbour, The Merchant, didn't reopen following the pandemic, however, with Fuller's deciding to leave the Canary Wharf estate.
However, Karapincha survives – running in sites at Mercato Metropolitano in Elephant And Castle and Old Spitalfields Market – and Vasanthini and Dharshini are set to bring the brand back to Canary Wharf – albeit in a different form in the Jubilee line station.
Karapincha is expecting to start trading in mid-July.
"We're going to be the first hospitality business to open in a Tube station where the kitchen will actually be cooking food," said Vasanthini.
"Being in the station, we're going to take the full opportunity to trade from morning until evening, breakfast, lunch and dinner – it's a grab-and-go concept.
"We'll be doing some things that are different here to our other sites because of all the offices nearby so that people will be able to come into work and eat our food."
What won't change, however, is the twins' approach to the core flavours Karapincha champions.
"If you ask me where I would like to dine in London, the answer would be our place, because it's nice comfort food," said Dharshini.
"It reminds us of home-cooked food, just like our mother made – that's what we always wanted.
"We didn't want complicated, fancy stuff.
"We use a central kitchen to supply our sites, but everything is home-cooked style. We make everything we serve from scratch including the mayonnaise and the ketchup.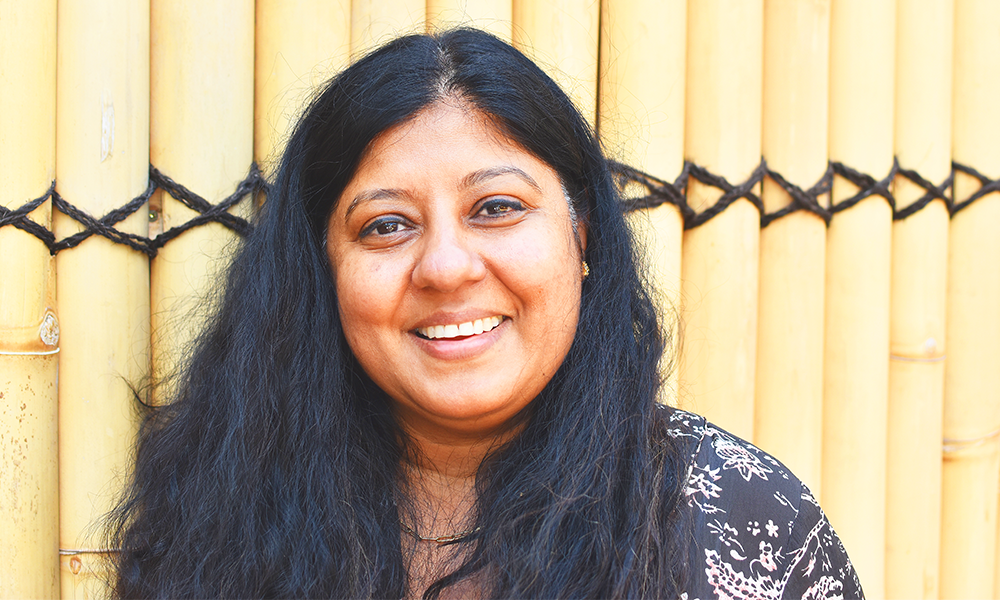 "It's about conscientiously, carefully making food that is good for your health – exactly as you would if you had people coming to your house for lunch.
"That's how we train our staff – they're a lovely bunch who look after each other like family and a happy kitchen means a happy customer.
"When they buy it, people should not feel that our food is from a shop.
"We also cook in front of customers so they know they are getting something fresh.
"For example, the boys will make the paratha in the kitchen every day and we never freeze food or bring anything from elsewhere – it's all made by us on a daily basis."
Having had the teaser photos on the previous pages, it's now time to talk about the food. Karapincha is proud to serve a selection of potent Sri Lankan dishes, all with the twins' personal twist.
Front and centre is the Kothu Roti – a stir fry made with chopped roti bread, vegetables and eggs, flavoured with Sri Lankan curries and sliced up with energy as it cooks on the griddle.
Vegan, chicken and lamb versions are all available.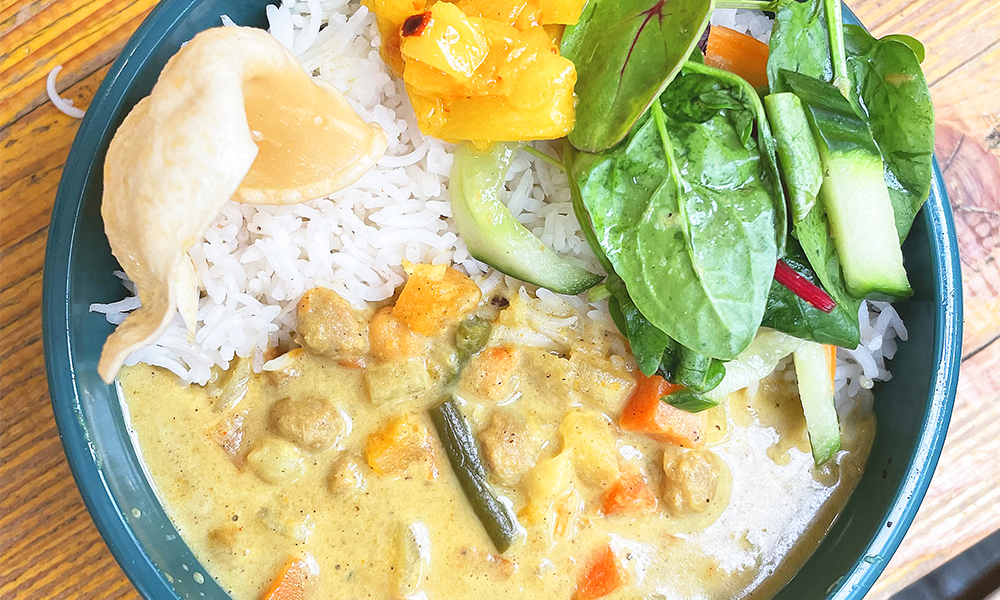 Then there's the traditional Sri Lankan lunch of rice with curry, or how about a flaky folded paratha to dip in a rich coconut-laced sauce?
Failing that, there's always the devilled chicken and fried rice or lamb rolls to fall back on – which all pack a punch.
When the twins first opened in Elephant And Castle, they were advised to tone down the spice a bit.
Suffice to say they ignored the advice and quickly built up a line of hungry fans eager to feel their tongues fizz from the pepper.
"The name of Karapincha comes from the curry leaf used in Sri Lankan cooking," said Dharshini.
"It's all about what we like to eat – what we grew up eating and the stuff our mother taught us.
"We use her recipe for curry powder, which contains 12 ingredients in specific quantities and we import them from Sri Lanka and grind it in our kitchen.
"The island is known for the best cinnamon in the world.
"But there are some twists too – if you go to that country, you won't find our pineapple pickle served at any of the roti street food stalls."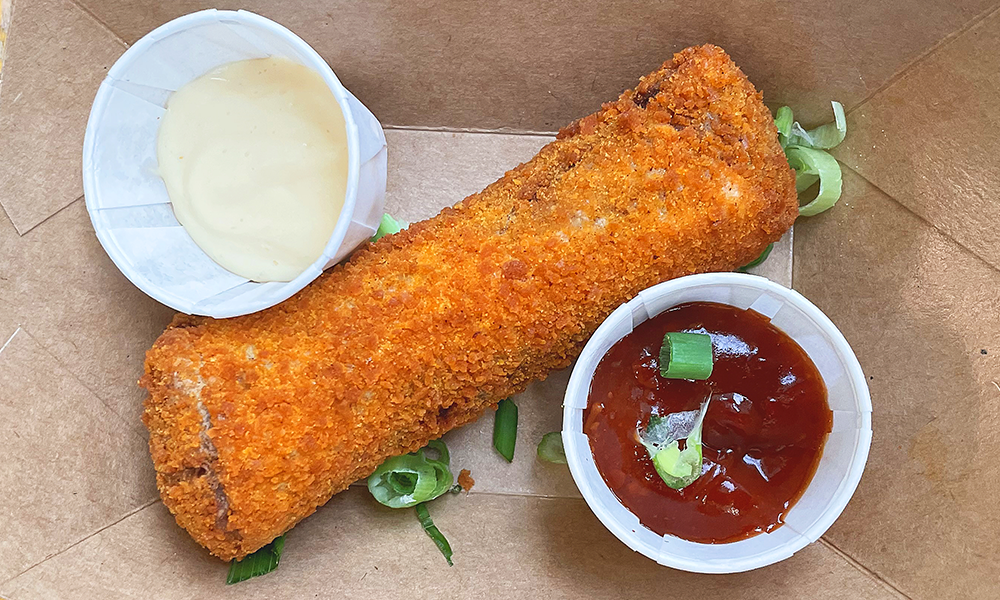 The twins also promise twists on bacon and egg for breakfast at the Canary Wharf store alongside porridges and even a high tea box to tempt office workers looking for afternoon refreshment.
But then, perhaps this kind of thing is to be expected from a pair of founders who, upon discovering a local mine was up for sale in Sri Lanka, bought it and turned their hand to exporting silica quartz to Japan and Korea, growing the operation to support 100 employees before selling it to mining giant Nippon seven years later.
"It's really fulfilling to have started Karapincha," said Vasanthini.
"We're really happy. We wanted to do something in the UK, so we put this in motion and it's been functioning for four years.
"It's a journey and now we're looking to take it to the next level and to operate a franchise model.
"We are slowly growing and we want to get bigger – at first within London. Canary Wharf will be our flagship now that we're catching up after Covid.
"It's also about the team – the people who work for us are a family.
"They're so good, really brilliant and they never give up – and they need something to grow into."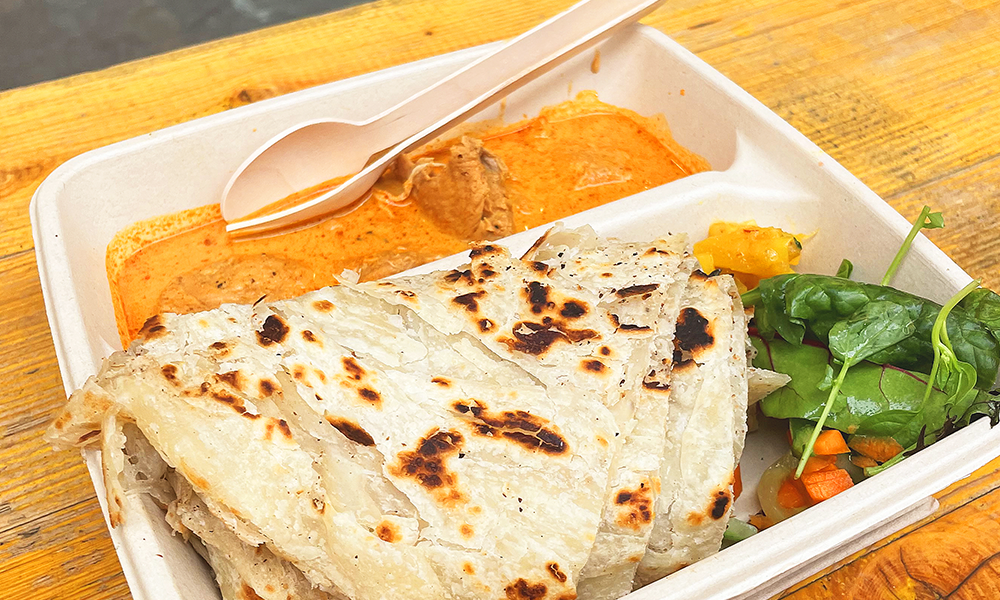 Read more: How artist Mark Taylor is capturing Canary Wharf and Docklands
Read Wharf Life's e-edition here
Subscribe to our Wharf Whispers newsletter here
- Jon Massey is co-founder and editorial director of Wharf Life and writes about a wide range of subjects in Canary Wharf, Docklands and east London - contact via jon.massey@wharf-life.com