Cory Saunders has brought together a community of artists, enthusiasts, designers and retailers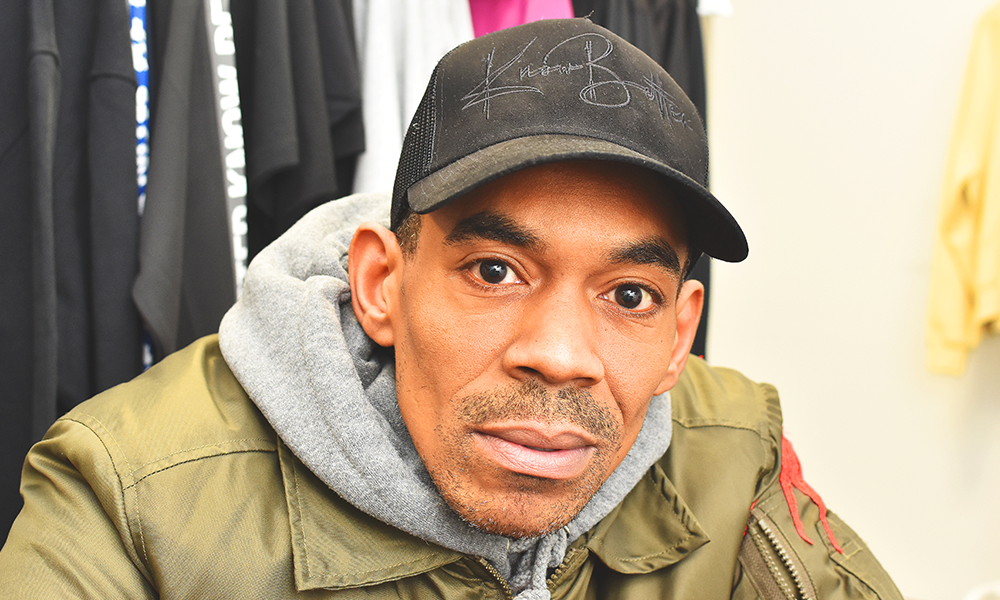 Subscribe to our Wharf Whispers newsletter here
Cory Saunders is a singular man, driven, a trailblazer, a one-off.
But the co-founder of One Touch Collective is paradoxically anything but insular.
He's all about building and growing a community, showcasing and celebrating others' talents.
That individuality, however, is worn proudly – not least in the Cabot Place unit he took on as a pop-up, now extended due to demand.
"At heart it's an independent concession store," he said.
"We source high-end brands but we also specialise in premium sneakers, creative artwork and developing brands.
"We keep it like a hub – it's more than a store – we're building a community for the marathon not the sprint."
Co-founded with his mum's nephew, Kyle Wynter, One Touch is unquestionably about people – artists, traders, enthusiasts and like-minded folk whose energy and products come together in the space.
It's a radically different retail experience to shopping at a shiny high street store and Canary Wharf Group deserve recognition for adding a fresh ingredient into its blend of shops.
"It all started from my mother," said Cory. "I was quite privileged as a child – a lot of my clothing came from Bond Street.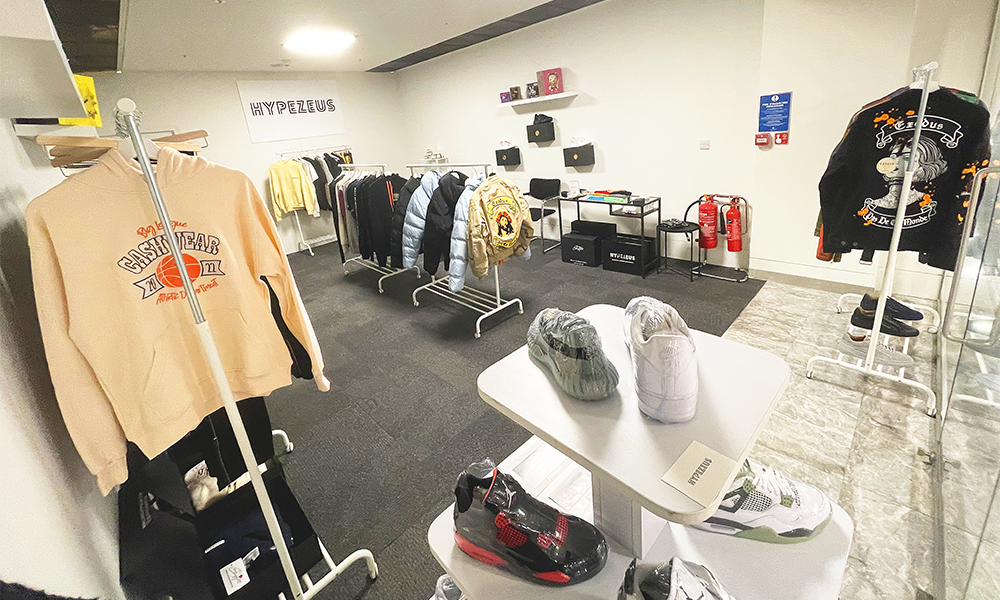 "So the eye I have today – how I look at things, fashion, clothing and toys – it's all from what my mother provided for me.
"She was into clothes and before she was pregnant with me, she got into the London College Of Fashion but didn't end up attending.
"To this day, I bring her with me to get my clothes if I'm going out, she has got that eye, my father too."
Cory's journey in fashion began around 2008 when he decided to drop corporate work in favour of customising sneakers – a key component of One Touch in its partnership with trader Hypezeus.
"I don't class this store as mine, it's for everyone," said Cory.
"I curate it. I open the door for each individual brand to do what they need to do.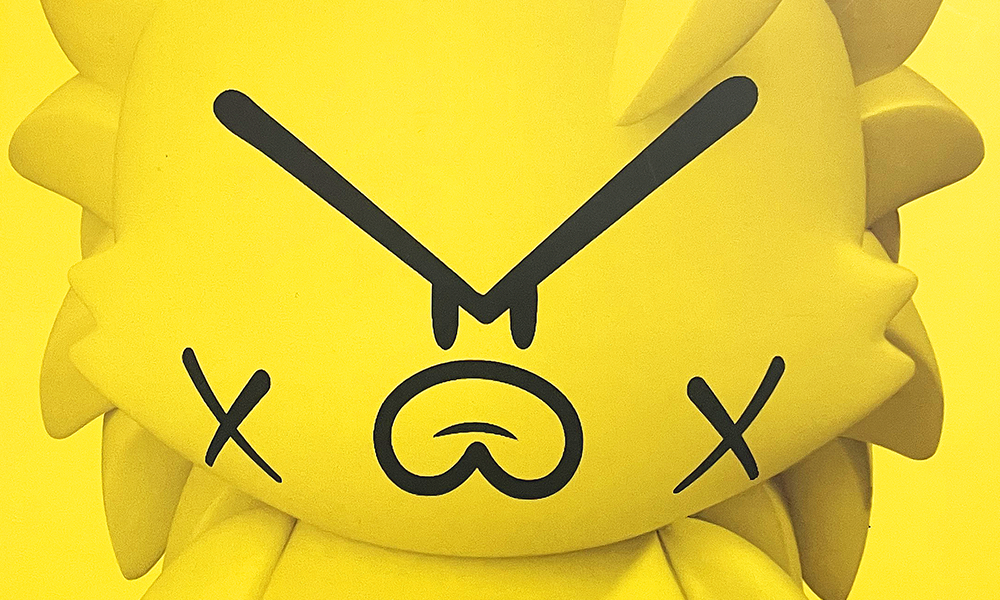 "If they don't want to step on it, then that's down to them. If people want to embrace it, they can.
"When I first came down to see the space at Canary Wharf I thought there would be a big difference to what was here – a shock. But there has been a good response.
"I'm not surprised because what we're bringing here is the new pop culture of the streets.
"Since we've been here people have embraced it and there's a demand for what we offer.
"Even the majority of people coming to work in Canary Wharf have trainers on their feet – the bowler hat and the suit are gone.
"Our ultimate aim is to be established, but for all the right reasons – to create something that has longevity that's authentic.
"Our doors are open for everyone and it's all positive.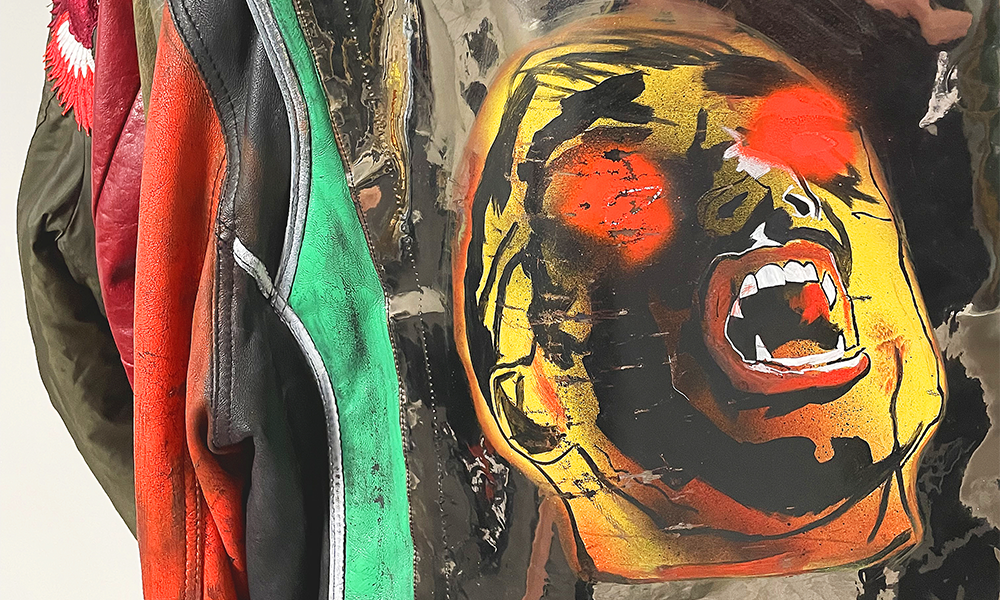 "Moving forward I'll be working with Hypezeus and that's the plan for this space.
"It's taken me 10 years to find someone who's on the same page as me and that's Chris Ng – the top sneaker seller on TikTok.
"We clicked just like that – we collaborate and it just works. It's very important to have the right people around you.
"Another example is Mark Anthony, the artist Exhibit 69.
"His work is on another level and we're proud to stock his hand-painted leather jackets.
"When people come in here we tell them he's not a fashion designer but an artist.
"The creativity and energy he puts into his work is amazing – I've seen people fall on the floor looking at the jackets."
And that's really the message.
To feel the vibe at One Touch, the best thing to do is pop down and check it out.
There's bound to be someone on hand to guide you around its exclusive selection of products you definitely won't find elsewhere.
Follow @onetouchcollective on Insta
PART OF THE COLLECTIVE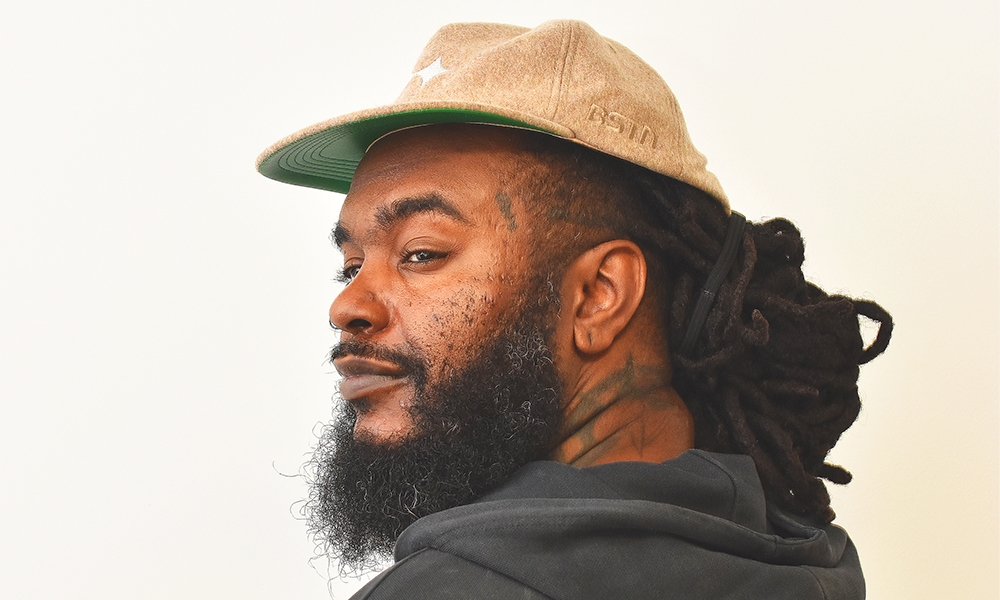 Artist Mark Anthony works under the name Exhibit 69 and sells his vibrant painted leather jackets at One Touch.
"I use my art to manage my mental health – it calms me," said Mark.
"The beautiful part for me is when you know someone is wearing one. That's a proud moment.
"Fashion and art are related and it's always fun to do something as a group, so I'm very happy to have my jackets for sale here.
"I paint leather jackets because I've always liked punk culture – I remember going to Camden and seeing people there.
"I loved their boldness, the DIY attitude and that they didn't conform to society. I think there's something beautiful and brave about that."
Follow @exhibit69 on Insta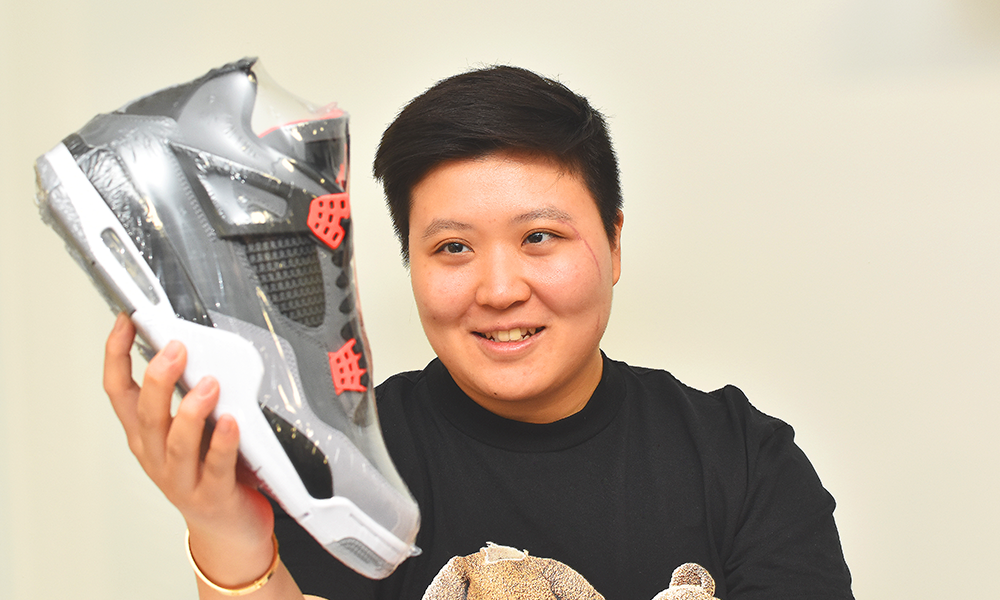 Hypezeus sells limited edition sneakers, streetwear, designer clothes and collectables.
"I founded it while I was doing my PhD in mechanical engineering," said Chris Ng, who has become a top seller of footwear on TikTok and is a key collaborator for One Touch.
"It's so hard to get hold of limited edition sneakers, but I wanted it to be accessible for everyone – not just people who have connections.
"Initially I built up my own collection and then a lot of my friends were asking me how they could get these shoes.
"I see sneakers as works of art that you can wear.
"I wanted to help create a community where we share the same vision – Cory, Mark, and so on – artists who have a real talent, and that will offer something for everyone, with all price points covered.
"Then we want people to come in so we can tell them the story behind each brand.
"We believe this is very important, because it's the designers' artwork, and you want to share that with the customers.
"We also want them to come in and have fun, and discover new brands which people will like, not just the big corporate names that they will also want to see.
"Getting a new pair of sneakers feels like when you're a young kid and you get the toy you always wanted.
"It's a fresh feeling because every pair is different but it's also a bit like a sticker book because you want to complete your collection.
"I've lost count of how many pairs I have personally.
"Now it's about making them available to everyone else.
"Go back 10 years and people who collected trainers were sneaker-heads.
"But now everyone on the street has a pair – this is how the trend is going.
"I clicked with Cory because we share the same vision and want to work as a team to give people what they want.
"That's what Hypezeus and One Touch Collective are all about"
Follow @hypezeus on Insta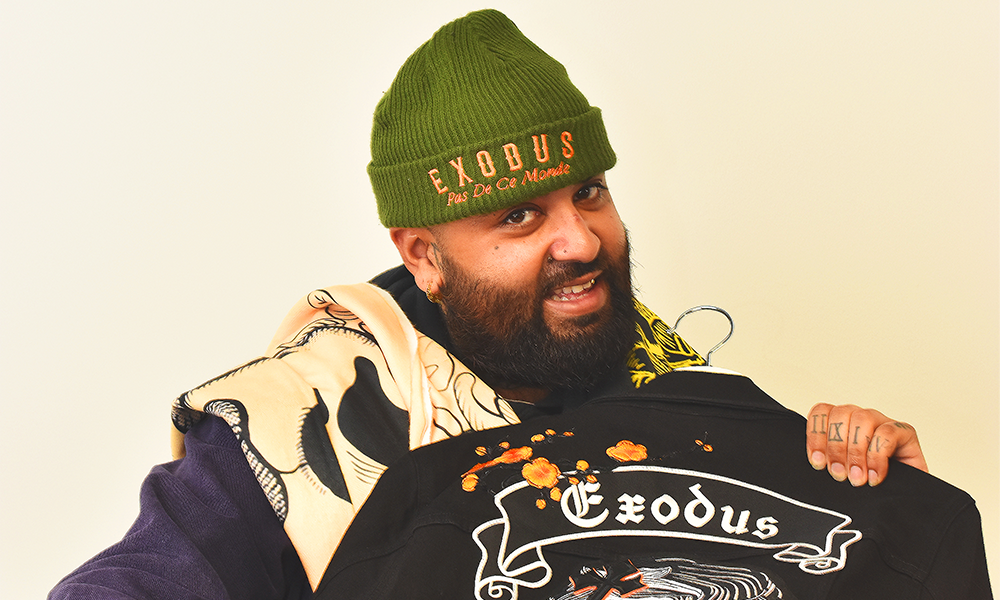 Founder Inder Paul Sandhu created the brand as a response to not being able to afford the clothes he wanted.
He makes hats, jackets and scarves – all for sale at One Touch.
"Exodus is from the bible and the French means 'not of this world' so there's a duality in it," said Inder.
"There's a coolness and also my spirituality because God has put me here.
"I'm used to being misunderstood, underestimated, so that's what the brand is for.
"I wanted it to be the cool kids club, with the caveat that we're all cool kids.
"I'm London-based and my main background is music, but I couldn't afford the clothes I wanted so I thought I would go and make them instead.
"I met a couple of tailors and they gave me the time of day."
Follow @exoduspdcm on Insta
Read more: See the moment One Canada Square was topped out
Read Wharf Life's e-edition here
Subscribe to our Wharf Whispers newsletter here
- Jon Massey is co-founder and editorial director of Wharf Life and writes about a wide range of subjects in Canary Wharf, Docklands and east London - contact via jon.massey@wharf-life.com