Lizzie Glendinning talks art, factory spaces and continuing to deliver work people can easily own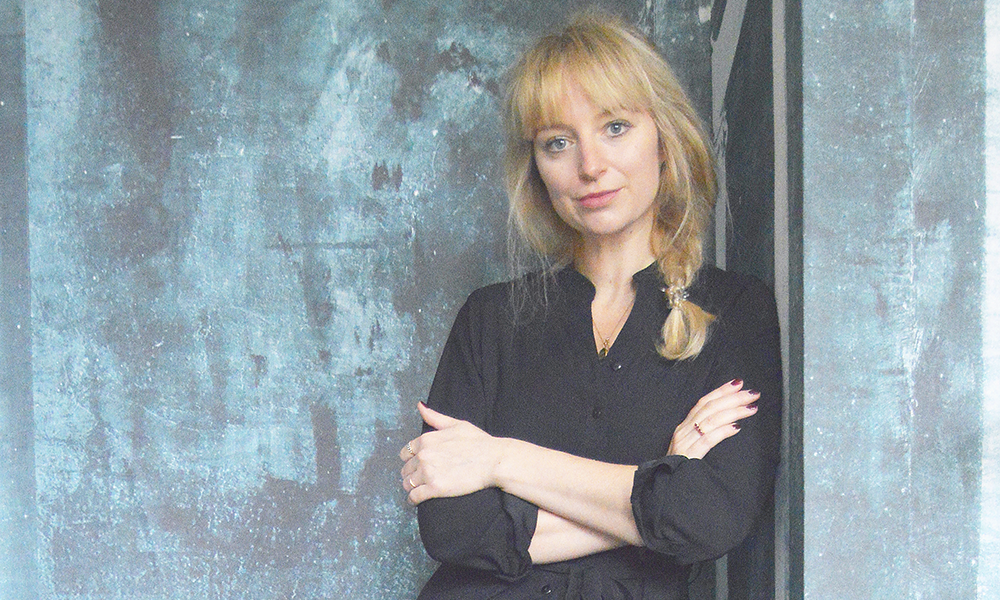 Subscribe to Wharf Life's weekly newsletter here
Shiny golden phalluses are not a conventional start to a business. But why be dull? The glimmering appendages provided the catalyst for the birth of Woolwich Contemporary Print Fair, which is set to return from November 11-18.
It brings 700 original artworks to the area featuring famous names, hot new artists and images of everything from folk tale-inspired etchings, to the naked human form and abstract pieces created using control and chance.
"We were invited to bring a cultural activity to Woolwich as a one off," said Lizzie Glendinning who founded the Fair in 2016 with artist husband Jack Bullen.
"We installed this quite controversial Italian sculpture by Samuele Sinibaldi in the former Canon Carriage Factory.
"It got people talking as it featured golden phalluses on a tree. People either loved or hated it, but we were invited back nonetheless."
The couple already ran Brocket Gallery together and had gained attention for their New Collector Evenings, which used original print to encourage people to talk about and buy art.
Inspired by that ethos they ran a Kickstarter fundraising campaign, contacted printmakers they admired and set-up the inaugural fair, with no budget, in two months.
"Filling a huge abandoned former factory was a huge undertaking and we thought original print would be the way because there wasn't anyone doing that specifically with contemporary work," said Lizzie.
"The redevelopment of the buildings was something we really wanted to mirror in the history of printmaking, the industrial nature of it and the process.
"Jack and I are big fans of the Venice Biennale. They have used fine art to regenerate old factories. We thought: 'How come no-one has done this in London because the buildings are just incredible?'.
"One of the reasons we decided to invest in the area was because of Crossrail – my background was working in Mayfair galleries and we wanted to bring the best of that genre here."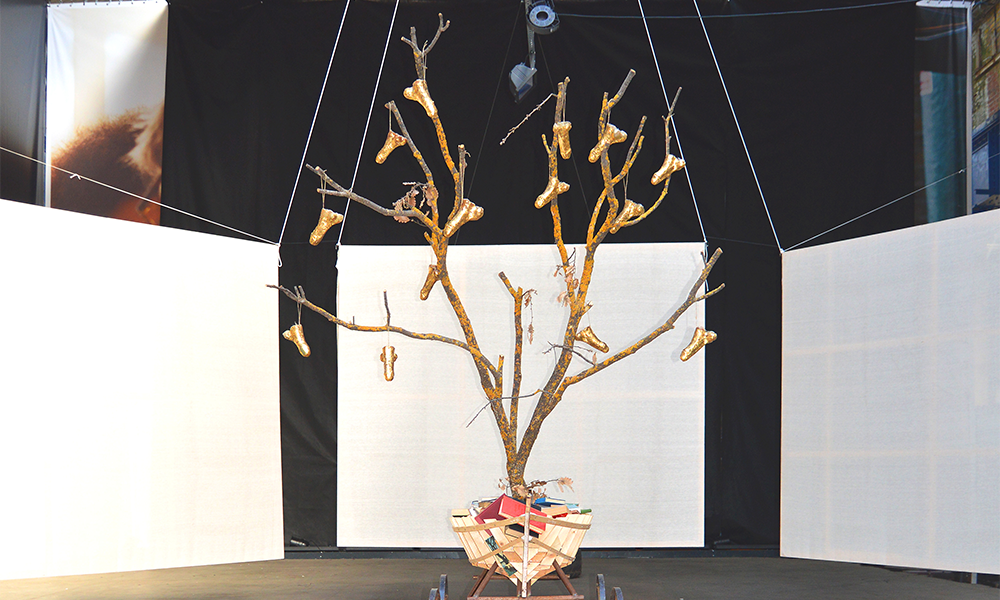 The fair has now usurped their gallery business and takes 12 months to plan. Lizzie will be breaking boundaries again by curating the entire event from more than 300 miles away in Northumberland.
The couple moved there just before the first lockdown and Lizzie is now pregnant with their second child so unable to make the long trip to the capital.
But in a fortuitous twist, the cancellation of last year's event means they already have the technology in place.
"It was a last-minute decision in September 2020 to cancel," said Lizzie. "Our whole year had gone towards building it and there were lots of people involved and some wanted us to keep going.
"But it would have completely ruined us because we went into lockdown. So we're really lucky we decided to go online. 
"We worked with a company called Kunstmatrix and were one of the first Fairs to do an interactive walk through design.
"We had a lot of other big fairs calling us to ask about it and people recognised we had done something quite unique."
Lizzie will use the technology to curate the artworks online and then her team will install them over two days at Woolwich Works. The physical fair is returning with a flourish, taking over the newly restored former Fireworks Factory at Royal Arsenal Riverside.
"Woolwich has really evolved in the time we have been there," said Lizzie. "We are going into our third building in six years because the other ones have all been redeveloped – this one is stunning.
"The abandoned building we were in before was very cool because it had that gritty aesthetic, but when the artworks are of such great quality, it really elevates them to be in this gorgeous building. It's a fresh start and feels like we have stepped up to a new level."
Half the fair will be booths curated by specialist galleries and the other half filled with works chosen from an international open call.
As a result, the fair represents around 350 artists directly and takes commission from their sales.
"It's unique in terms of art fairs, which generally rent booths to galleries so they only give access to artists who are already represented," said Lizzie.
"We had about 4,000 applications for the open call and a panel of industry experts, including Gus Casely-Hayford from V&A East and artist Andrew Martin, chose the work.
"It makes it a completely democratic process and a big surprise for us, while keeping it fresh and fair." 
All the artists who applied are eligible for a new Art In Business scheme, which offers online workshops in marketing as an independent artist, wrapping and packing work, biographies and personal statements.
The fair is also running the Young London Print Prize for the second year, bringing printmaking workshops to 1,000 children in London primary schools including Greenwich, Thamesmead and Hackney.
A panel of sixth form curators will choose a shortlist to showcase at the event, with an awards ceremony on November 11.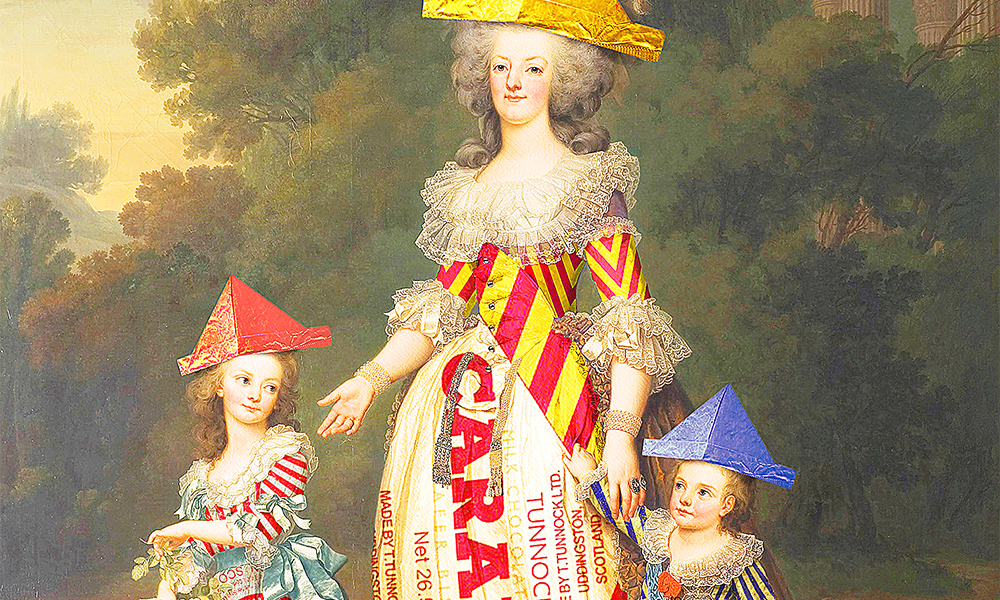 Lizzie's own love of print started as a schoolgirl thanks to her art collector father and she wants to share that passion with everyone.
"The risk with the term 'print' is people think its just digital and printed off a computer," she said.
"But there are mediums like etching or lithograph, monotype, so many different styles and textures and technical application of ink or paint. You need to see it in real life to appreciate the layers and paper. If it's on a screen it's flat and you don't see the intricacies or subtleties. 
"The tactile nature is something we have tried to reinforce through the mantra of the fair, which is about the evolution of technical process and pushing the boundaries and reinterpreting these traditional processes.
"A lot of people will come thinking it is like posters and then they will see artists at work and appreciate the technicalities a bit more."
The fair is laid out with stories and themes for people to follow to help make the event more friendly and engaging.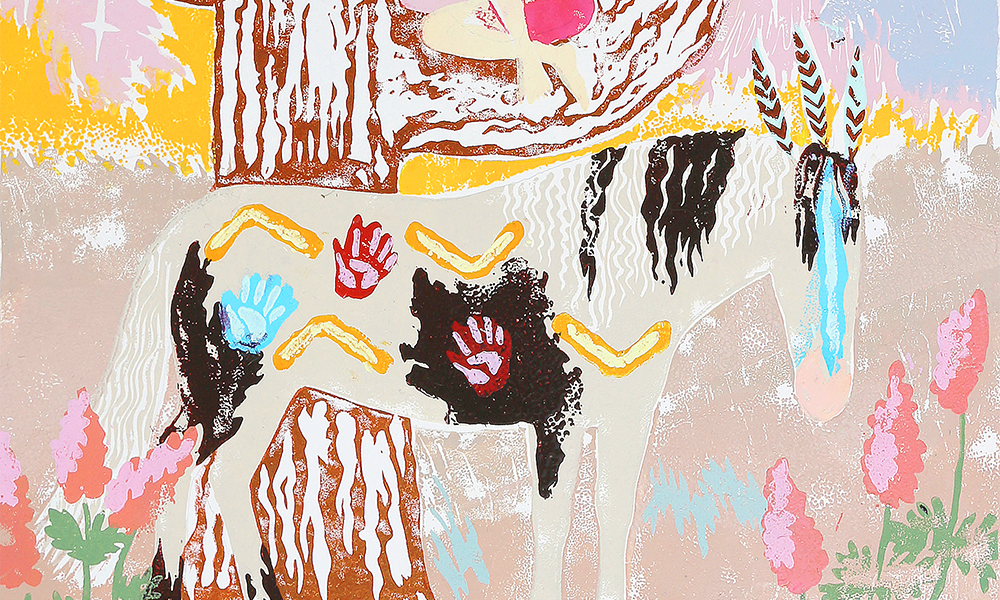 "I first did that in 2019 when I had just had a baby," said Lizzie. "I was really into illustrative art and things that were beautiful for children because I just wanted Daphne to be surrounded by beauty.
"This year Jack has done a couple based on literature and books and fantasy. I think that's because he reads all these books to her.
"What we don't want is to make it too academic. We don't want to frighten people with terminology that might be inaccessible.
"We want people to recognise a narrative running through or maybe make one up for themselves."
Lizzie advised fledgling collectors to grab a drink, talk to the artists and pick a theme to follow rather than trying to view everything.
They are giving visitors a helping hand with an art and interiors section, a talk on women in print, curator tours, family printing workshops and artist demonstrations.
A New Collectors' Evening on November 12 will include advice from industry leaders, a DJ set and complimentary cocktails. Online they will be using #findartthatfits so people can snap a pic of their space and receive suggestions of works that might fit into it.
There will also be edits of prints under £100, £300 and £500 and the Fair has partnered with OwnArt so buyers can pay for a print for as little as £10 a month.
"The nature of print is that you can get an original artwork at a lower price or enhance a collection by bringing in a really well known name," said Lizzie.
"It is a less intimidating step into contemporary art and you can't buy bad at the fair because it has all been curated or chosen by these industry experts. We really want to become the place to go for contemporary print."
Read e-editions of Wharf Life's print edition here
Subscribe to Wharf Life's weekly newsletter here