Virtual clay pigeon shooting venue is preparing to open its doors at Credit Suisse's One Cabot Square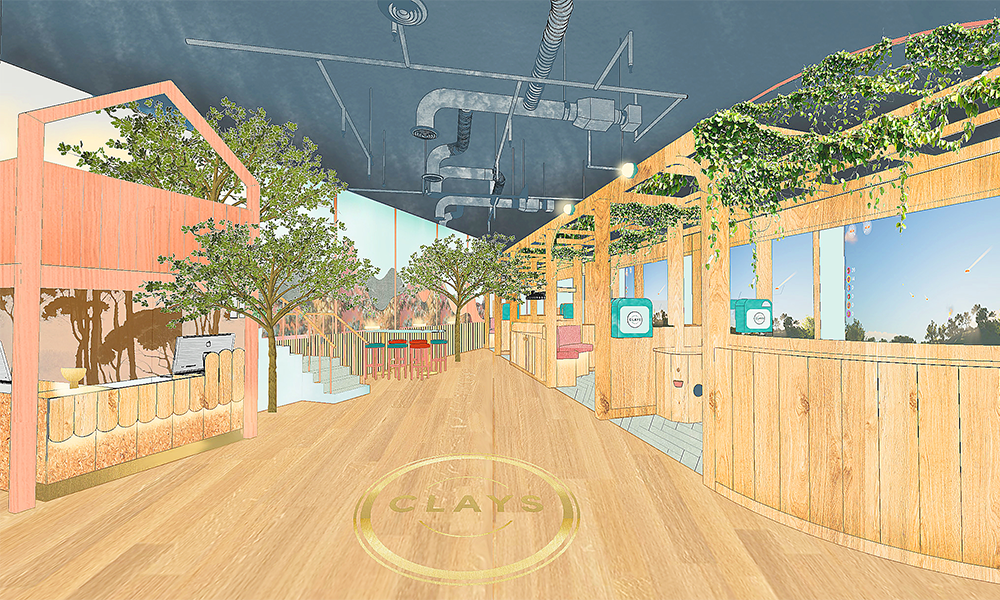 Subscribe to Wharf Life's weekly newsletter here
"We know the game is the thing that captures you and why you want to come, but once you're there we want people to feel that they don't want to leave," said Jon Calabrese, operations director at Clays.
The virtual shooting venue is set to open its second branch in Canary Wharf in December, following the success of its debut in Moorgate.
The new bar will be located overlooking West India North Dock on the ground of One Cabot Square – a building it shares with Credit Suisse – and is set for an official launch in January.
It will offer 90-minute digital clay target shooting for groups of up to 22 people in semi-private or completely private pegs.
With five games to choose from, it's the latest in a succession of hospitality businesses in Canary Wharf to put competitive socialising at the heart of their operation.
First Electric Shuffle opened with a 21st century take on shuffleboard and then the vast Fairgame joined it this year, with its nine funfair-themed games.
It's a trend that's here to stay as people look for venues that offer other attractions besides food and drink.
"The foundation of what we're doing is the target shooting game and the quality of that experience is really important to us," said Jon.
"We wanted to make it as authentic as possible and it's incredible.
"Clay target shooting is great and I would encourage anyone to go and try it.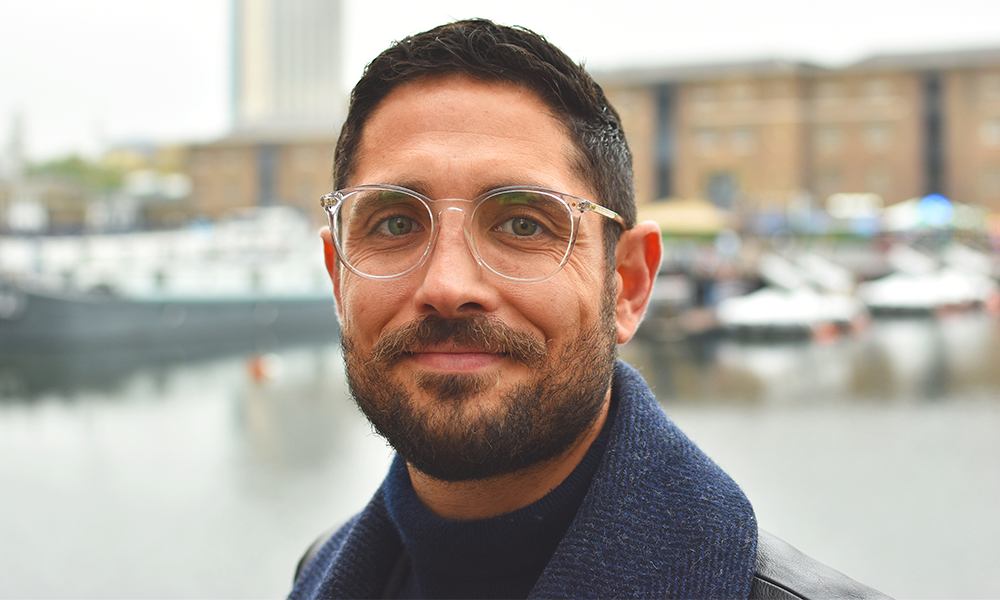 "What we wanted to do was to create something immersive in the heart of London that would reflect that experience.
"Players use real guns that have been decommissioned with all of our technology that tracks them and delivers accuracy to within less than a millimetre.
"The clays within the game are subject to wind, aerodynamics and gravity and players stand in front of a three by four-metre screen.
"It's honestly as though you're standing in the English countryside and we control the sound and images so we can adapt to the weather outside.
"In autumn, for example, you'll see leaves falling. We'll keep working on the experience to make it even better."
Clays, which was founded by CEO Tom Snellock in 2019, is expanding its operation following the warm reception customers have given its Moorgate branch.
Jon said coming to Canary Wharf was an obvious decision for the business.
"I grew up in north-east London and I've been coming to the estate for about 20 years," he said.
"Even then on a sunny day it was absolutely alive.
"I think there's this perception with Canary Wharf that's it's very much a business district, and at the weekend it's dead, and that couldn't be further from the truth.
"There are incredible residential hubs locally, shopping areas, amazing hospitality operators here and the Elizabeth Line has just come in.
"I think it's one of the fastest moving parts of London and with the density of people here it's a no-brainer. It's almost better to ask: 'Why wouldn't you want to be here?'."
While the game is central to Clays' appeal, there's more to the venue than blasting away at virtual targets.
As the son of celebrated bartender Salvatore Calabrese, Jon has a pretty robust background in hospitality but initially spent time pursuing a different path.
Having embarked on a career in the fitness industry as a personal trainer, he joined the Met after a former girlfriend's father – who happened to be on the murder squad – turned Jon's head with stories of his work.
But, having worked as a police officer in Newham for three years, the world of restaurants, bars and hotels proved irresistible and quite a contrast to his time wearing a uniform.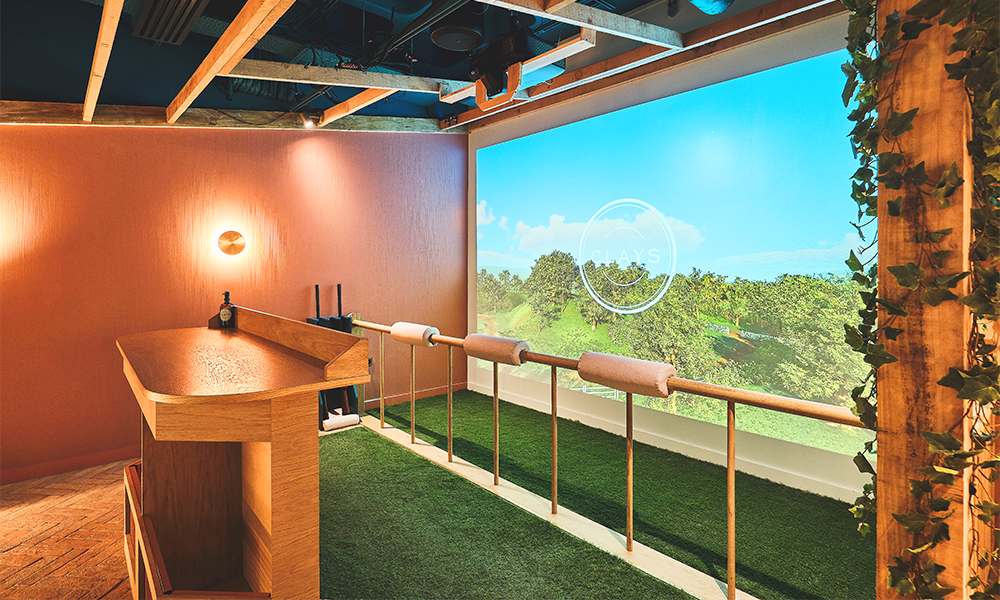 "When I came to hospitality in 2009, it was anarchy – chaos," he said.
"People would work hard and be rewarded with management roles – then they'd have to work out how to do them.
"That meant often you'd either get people with authoritarian approaches or micro managers because they'd have imposter syndrome, which was weird.
"At Clays we have a career tree approach that means we will give people the skills and knowledge they need to be a departmental expert and to hone your craft.
"We won't hinder you if you want to move between departments and try different things either.
"Ultimately we want to grow a business with culture, consistency and expertise so we can deliver on customers' expectations at a very high level of quality.
"We want people to come to Clays for the game, but then to stay for the food and drink they've enjoyed alongside that experience.
"On the drinks side we use techniques such as clarification to produce crystal clear liquids we can pour like a coke but that have an amazing taste and mouth feel.
"That means we can maintain our rapid speed of service without sacrificing quality.
"These are the kinds of things you only see in small artisan bars.
"Our cocktails are signatures and what is important for us is the quality of ingredients and that our drinks reflect the British countryside using produce grown and created in this country wherever possible"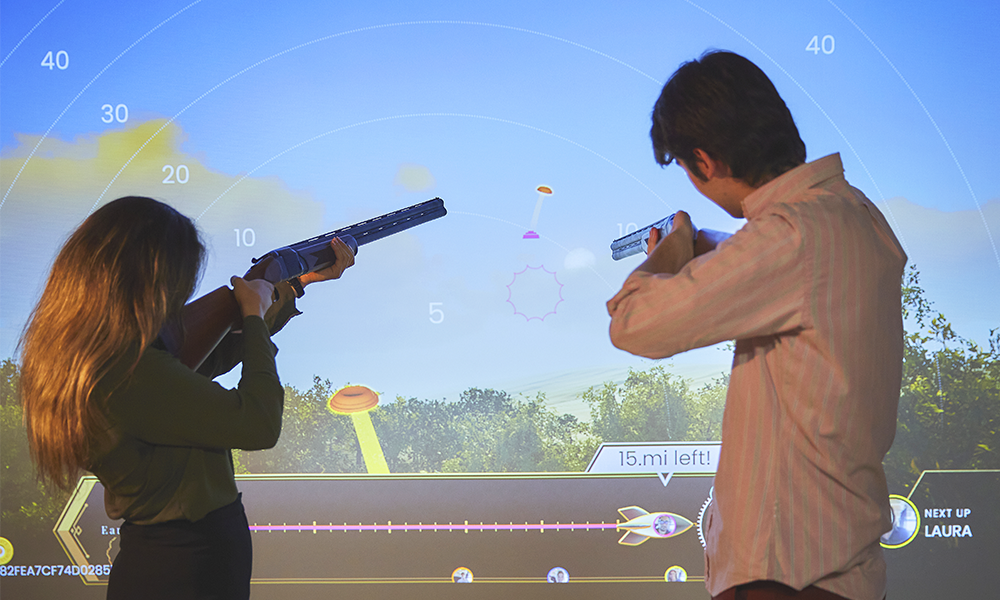 Wharfers can expect tipples such as Clay Burst, a sweet and sour pink gin creation, Jack's Orchard, combining the taste of toffee apples with a whisky kick, and the Precision Punch, a banana spiced rum cocktail.
Food-wise, Clays will serve a menu created by culinary director Roger Olsson formerly of The Dorchester, The Ritz and Pied A Terre.
Dishes include Sweetcorn Ribs with paprika salt and a lemon and chilli dip, Cobble Lane Charcuterie and "KFC" tempura cauliflower as well as Loaded Breads topped with Middle Eastern, Indian and Italian flavours.
Jon said where possible Clays would use produce for the UK with a focus on sustainability, quality and provenance.
"We know the farms where our vegetables are grown and our meat is produced and the boats that catch our fish," he said.
"You'll find old favourites like scotch eggs and the calamari is melt-in your mouth.
"Everything is made in-house – it's about elevating the calibre of the experience.
"Next year we'll be installing an outdoor terrace so guests will walk in through green foliage, an outdoor bar and past heated tables.
"Then the venue itself is on several levels.
"There will be a tree house where a DJ will play, a reception desk with living moss under a glass top, a bar with a 3D scene that plays on the English countryside and the pegs themselves.
"The main bar is at the far end of the venue and looks over to West India Quay. There are also three pegs that can be closed off privately with bi-fold doors for private parties when needed."
Clays is taking bookings from December 13 online.
The Canary Wharf branch has eight pegs with off-peak bookings for small groups starting at £30 for an hour's play.
Peak rates for groups of six to 22 cost £70 for 90 minutes of play.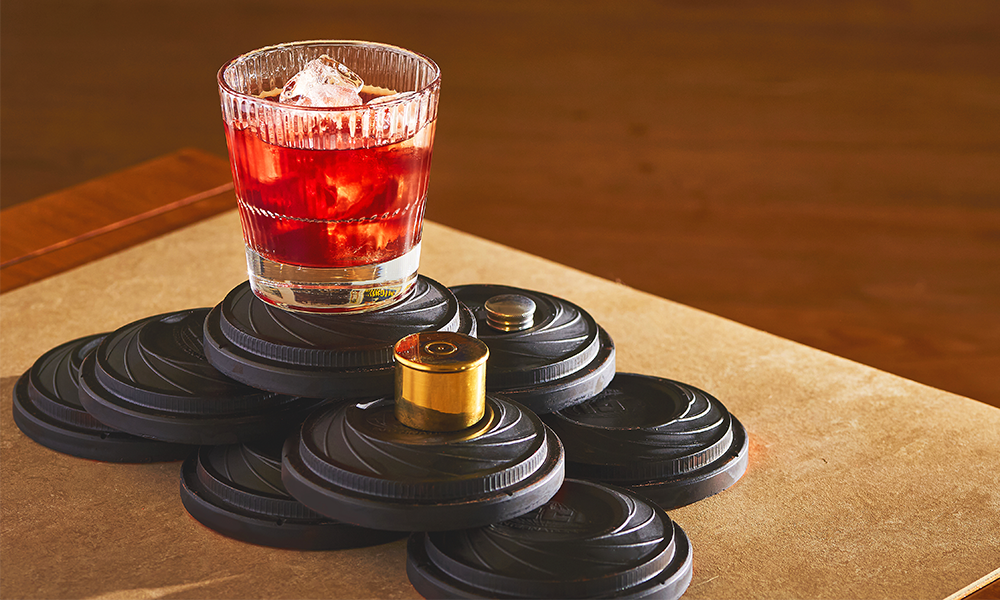 Read more: How British Land is set to build a new town centre at Canada Water
Read Wharf Life's e-edition here
Subscribe to Wharf Life's weekly newsletter here
- Jon Massey is co-founder and editorial director of Wharf Life and writes about a wide range of subjects in Canary Wharf, Docklands and east London - contact via jon.massey@wharf-life.com