Venue at Cargo off Adams Plaza will feature eight food traders and is set to open on April 7, 2022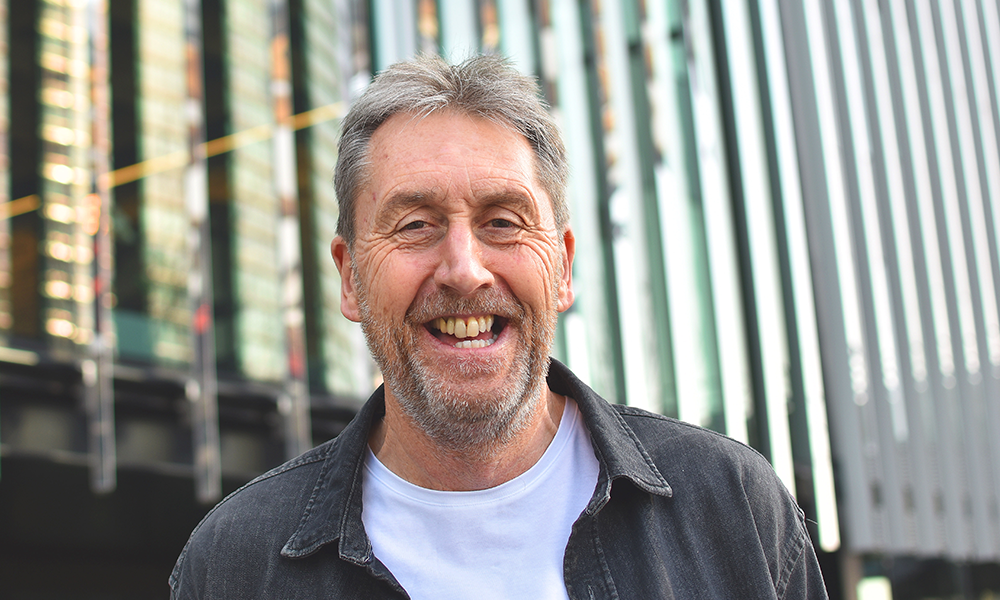 Subscribe to Wharf Life's weekly newsletter here
Unusually, this is a story that starts with retirement.
At the age of 49, having worked extensively in commercial property and run a big public company, Andy Lewis-Pratt decided he hated what he was doing, resigned and headed to the Algarve with his wife and daughter.  
"I had no intention of doing any kind of work ever again," he said.
"I burnt all my suits and it was one of the most cathartic moments of my life."
But after five years of Yoga, tennis and golf, boredom was setting in.
Coupled with a desire to see their daughter educated more effectively than ex-pat life allowed, the family decided to return to the UK.
"Being retired in your 50s in Portugal is great because you find people like yourself – the average age of retirees like me out there was 42 and we had lots of fun," said Andy.
"But it's not fine in the UK – I was bored out of my skull, so I started googling some ideas about what I might do before we left.
"Then one of my friends asked if I'd been to this market hall in Lisbon. It was in an old fruit market and it was fantastic.
"There were lots of different restaurants – all kinds of food from all over the world – and communal seating.
"You could get what you wanted, when you wanted it and there were bars too that were full of life. I just loved it.
"Then, about five years ago, I'd travelled to the UK for an 'old farts' reunion where I saw an old friend who was CEO of a big property agency and I asked how many market halls there were in London.
"He told me that, while there was street food, there wasn't anything like the one in Lisbon."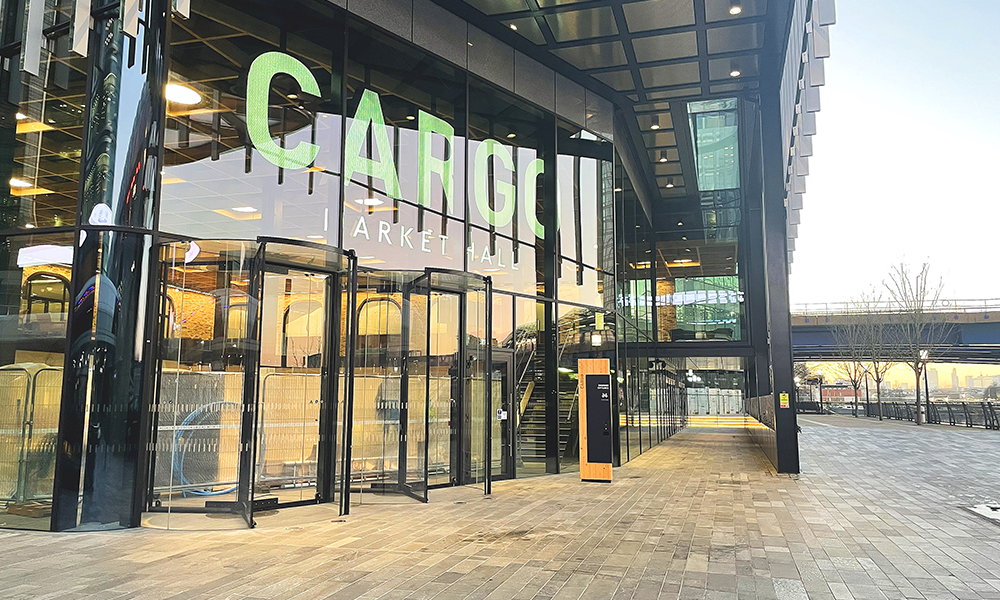 From those seeds of an idea, Andy swung into action and put a team together, researching the business in Europe and New York. 
Convinced this was no passing fad, he raised finance and launched Market Halls with its first location in Fulham in the old ticket office next to the station.
"People loved it, we made lots of mistakes of course, but then we opened our second site at Victoria which was in an old ticket hall that had become a nightclub on two floors," said Andy.
"I was nervous of that because my old retail background said don't put anything on the first floor.
"But it had a big roof and so we created a roof terrace and it was an unbelievable success, almost from the moment we opened its doors, it was full all of the time."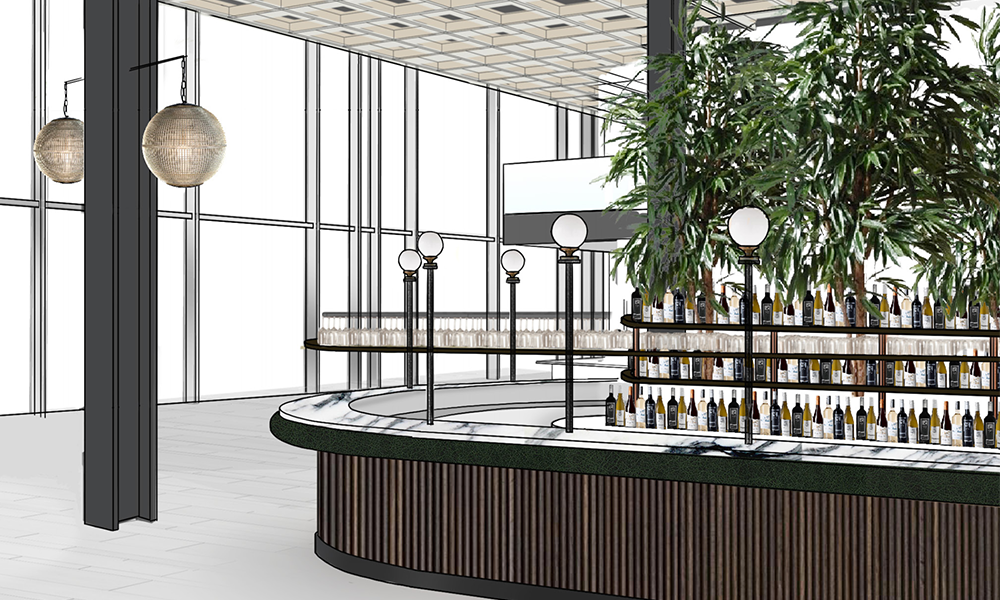 A third site at Oxford Street also proved successful but, at twice the size of Victoria, proved unwieldy and has now been altered to fit the latter's template. 
The original site in Fulham has also closed, more a recognition that to reach its best, the business is dependent on office workers.
Which brings us to Market Hall Canary Wharf – set to officially open on the ground floor of Cargo, off Adams Plaza, on April 7. 
"If I'm honest I was reluctant to come here," said Andy. "I was a bit reticent as to how traditional City suit types would take to my cool venture with independent traders.
"But my colleagues had told me the area had changed. I read up on it and I had to learn that my impression was wrong.
"I spent time on the Wharf and realised it was ready for Market Halls – that's why we took the lease on the space four months before lockdown."
So, having overcome the "interesting journey" to get to the point of opening and with the pandemic receding, what can Wharfers expect from the latest hospitality venue to hit the estate?
"Market Hall Canary Wharf is a slightly more premium offering than our sites at Oxford Street and Victoria, but the concept is the same," said Andy.
"We have eight independent traders that serve bloody good food and that's their only job.
"As a business, we do everything else – we provide standardised kitchens – so the cost of entry is very low for them.
"There's no deposit and they don't have to worry about paying a quarter's rent up front – we just take a percentage of their turnover every week.
"We look after the clearing of the tables, the dishwashing, the promotion of the venue and we operate the bars.
"They just do what they're good at, which is making great food with all the hassles taken away.
"We have a long list of people who want to be in our venues but they need to show their quality and that they can serve food fast and consistently.
"In Canary Wharf, the lunchtime trade will be big and that's 45 minutes. If you can't cook your food in seven minutes, you're probably not going to have many customers coming back."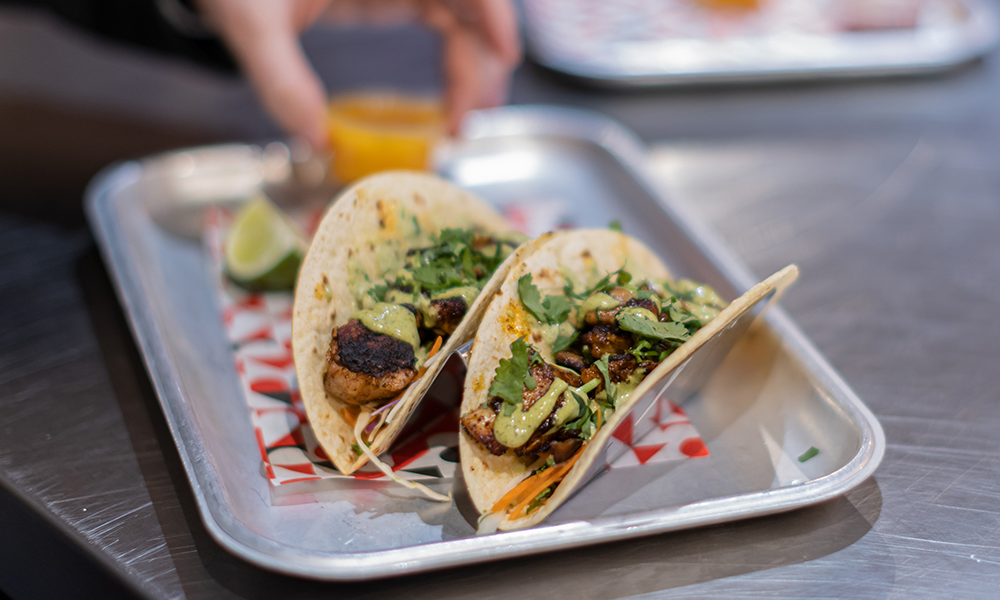 Visitors to Market Hall Canary Wharf will be free to order from any of the traders and bars, with buzzers given out so diners know when their food is ready.
The opening line-up of eight restaurants includes Le Bab's modern gourmet kebabs, Baoziinn's dim sum and Chinese dishes, Mexican cuisine from DF Tacos, Malaysian roti canai from Gopals, fried chicken from Chick Chick Crew and Italian food from Pasta Evangelists.
There will also be Japanese flavours from Inamo Sukoshi and a welcome return to the Wharf by Black Bear Burger, which used to serve up fine patties at Giant Robot before its closure due to the pandemic.
Andy said: "This is a starting place for some with us and growth ground for others, so I'm particularly excited about opening up here.
"People ask me why I do it. I'm not young any more, but I go to the gym and I feel 30, even when I'm not.
"I'm not a foodie, but I love seeing people having fun – joy is the word we keep using – I like to see people having a bloody great time, and that's why I do this.
"I get real enjoyment in seeing people smiling, laughing and having a blast.
"The great thing about Market Halls as a concept is that you can come here by yourself, in pairs, in a group of 10, 15 or 20 – it doesn't matter.
"You can arrive any time, eat what you want to eat and there's no grumbling about who's going to pay the bill because mostly everyone has paid for themselves.
"You can come and choose what you like, when you like and then just concentrate on enjoying yourself."
And here's a little music, appropriate for stepping into the hall of the food court king…
Read more: The Pearson Room reopens with a new team and fresh flavours
Read Wharf Life's e-edition here
Subscribe to Wharf Life's weekly newsletter here