Brand developed in Spain sells ice cream and frozen yoghurt with no added sugar as a healthier dessert
Milad Nawaz and Salman Qureshi have been friends for about 20 years. Friends at university, the pair sold sunglasses together at Harvey Nichols before both embarking on careers in banking.
"I was probably the better salesman," said Milad, who subsequently became a consultant. "We used to try to take each other's customers."
"We've actually had arguments over this," said Salman, who left banking after a couple of years to go into retail, partially at least because he didn't like wearing a suit every day.
The warmth between the two men – born 20 days apart – is palpable. As we chat they earnestly praise each other's skillsets, the foundation of a business partnership born in 2014 as they began to discuss working together.
The pair's first experience of franchising came in 2016 when they opened a branch of Subway in Leyton. They grew that business to 11 outlets before selling two and maintaining a portfolio of nine.
In 2019 they became the master franchisors for Wok & Go – a food store where customers see their noodles cooked fresh in front of them – in a deal that gave them the rights to the whole of greater London.
It's a business they're keen to grow with an east London branch expected to open in Canning Town in the coming months.
But right now the focus is on something sweeter, albeit without the usual sugar rush – ice cream and frozen yoghurt brand Yole, which opened in Canary Wharf on August 14.
"We actually debated for a while because we were looking for another venture and it was Milad's idea to get a dessert, but something healthy," said Salman.
"We spent a lot of time doing research – about a year searching for a brand – and we found Yole and it ticked the boxes."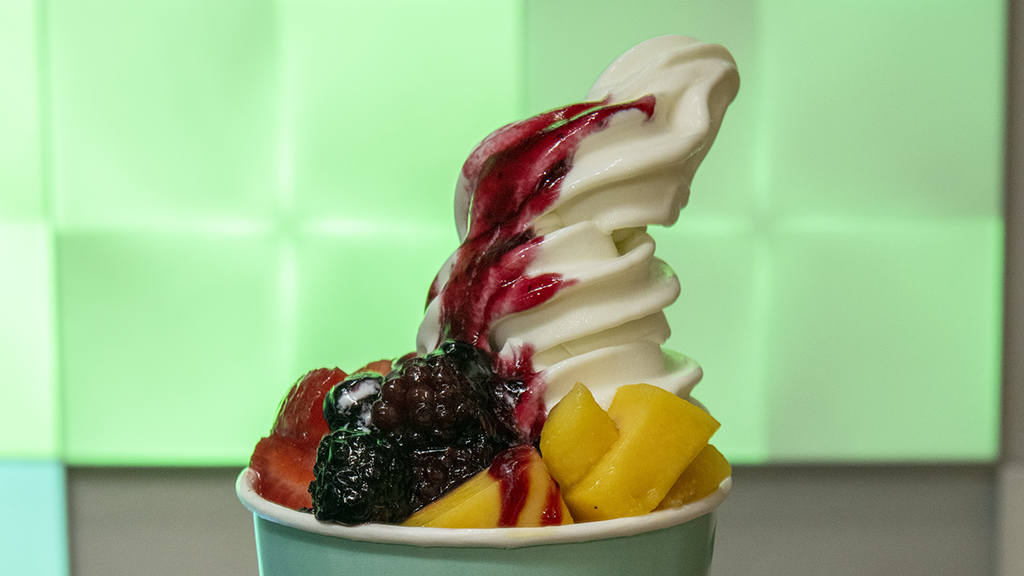 Milad added: "We'd been looking at bubble tea, which is a big trend, but that's full of sugar – for me, I want to enjoy dessert and not worry about the calories.
"A medium cup of Yole is equivalent to a mango, a small cup works out at about a banana.
"Our servings start at 55 calories and then you add the fruit so you have something that has protein and fibre in it and it's gluten free.
"Every new product that the owners are developing is also sugar-free.
"For example we'll have a bubble waffle coming out later this year and that's the first sugar-free one in the world. Yole started off in Singapore – the founders began by franchising for another ice cream brand but they decided they wanted to change it up and spent two years making a sugar-free version. 
"The whole concept is healthy desserts – something you don't have to feel guilty about. That's how we fell in love with it"
Salman said: "The products are developed in Spain and the owners are Spanish. They have massive plans to open worldwide.
"We're looking to expand in the UK and we have master franchisor rights for that."
Canary Wharf is the pair's second opening in the UK, having already launched an outlet at Lakeside shopping centre. Plans are in the pipeline for further branches at Canary Wharf, Covent Garden, Shaftesbury Avenue and Westfield White City, with further hope for one at Westfield Stratford City.
"Our plan is to open five stores initially – the first thing you want to do is to make sure the customers love it and that it works in this country," said Milad. "Then we want to roll it out across the rest of the UK."
Yole offers its core products in a variety of different ways – in small, medium and large cups with a selection of toppings including fresh fruit, sauces and – for those who need a bit of sugar, marshmallows and M&Ms.
"The customers who have tried it at Lakeside have loved the taste," said Salman. "We also have something unique – the cone, which we make in front of them once they've ordered. I haven't come across anyone making them fresh and warm and also, the size of it is a lot larger than you'll find in many other places, making it really good value."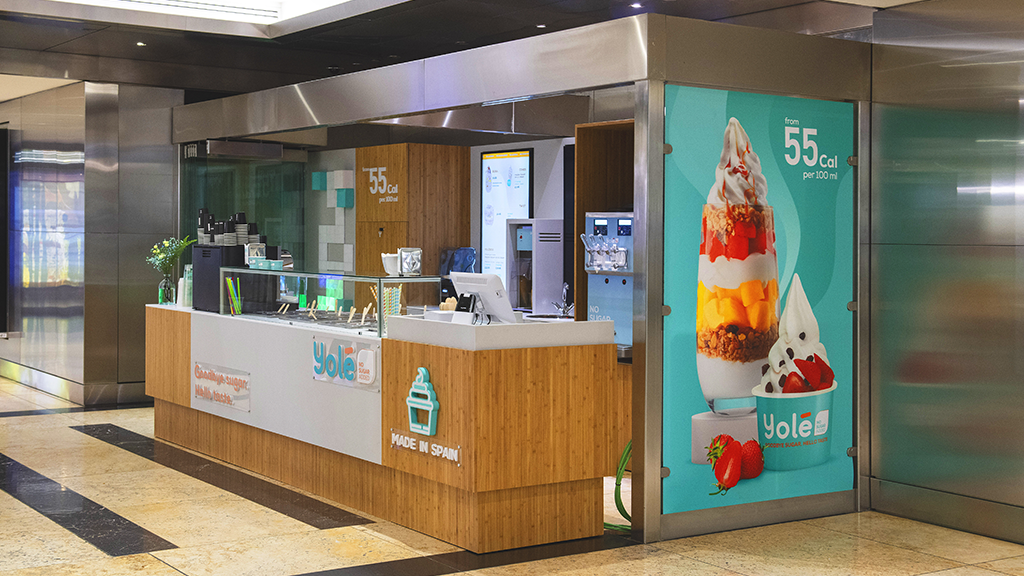 Cones cost around £3.95 at Yole, while other options such as having bubble tea pearls included with your ice cream or a serving of pre-flavoured Twist cost £4.95 and £4.45 respectively.
"The Twist has been very well received – people sometimes think it's like a McFlurry but it's covered with fruit and it's sugar-free," said Salman.
Milad added: "The Boba is following the trend of bubble tea, so you'll have the tapioca balls with mango or strawberry and you have it with the ice cream instead of with the tea. Our products are great for children because they don't get that sugar rush and they're also suitable for diabetics. There's something for everyone."
Salman said: "I have a four-year-old and this is the first time I've let him go crazy on ice cream.
"We really believe in the ethics of the brands we're working with now. We're very conscious about promoting things that are healthy. I want my son to be eating healthy food and I want to sell things I'd give to my kids.
"We're also very conscious of being environmentally friendly – everything that can be is recyclable or breaks down.
"We've all seen the weather recently and we can all do our bit by educating the people around us and raising awareness about climate change. We all need to work together and brands need to get behind that. Yole is certainly doing its bit."
Canary Wharf was selected as a place to open partly due to Milad's knowledge of the area.
"Because Milad has worked in Canary Wharf for years he had a particular vision," said Salman. "For example, he just knew this site would work for Yole."
Milad said: "Everyone here works really hard and they are concerned about what they eat.
"You can see Farmer J is doing really well because it's all freshly made in the morning.
"People don't mind paying a little bit more for something healthy. Investment bankers work 12 hours a day, the least they can do is eat healthily. For us, it's about getting the message out there that Yole is healthy."
While the pair are currently working hard on their various franchise options, they said they were very happy to talk with anyone else who was considering leaving the corporate world to start their own business.
Milad said: "If there's anyone who wants to talk about doing it, we're very open. We'll always try and help because we had mentors when we were younger and they guided us. I would say for those considering starting their own thing that you should stay working in your job at the start.
"There is a lot of risk involved and you should work to get it to a point where the business is stable first."
Read e-editions of Wharf Life's print edition here
Subscribe to our regular newsletter here