The strength and conditioning master trainer explores the club's breadth of facilities and classes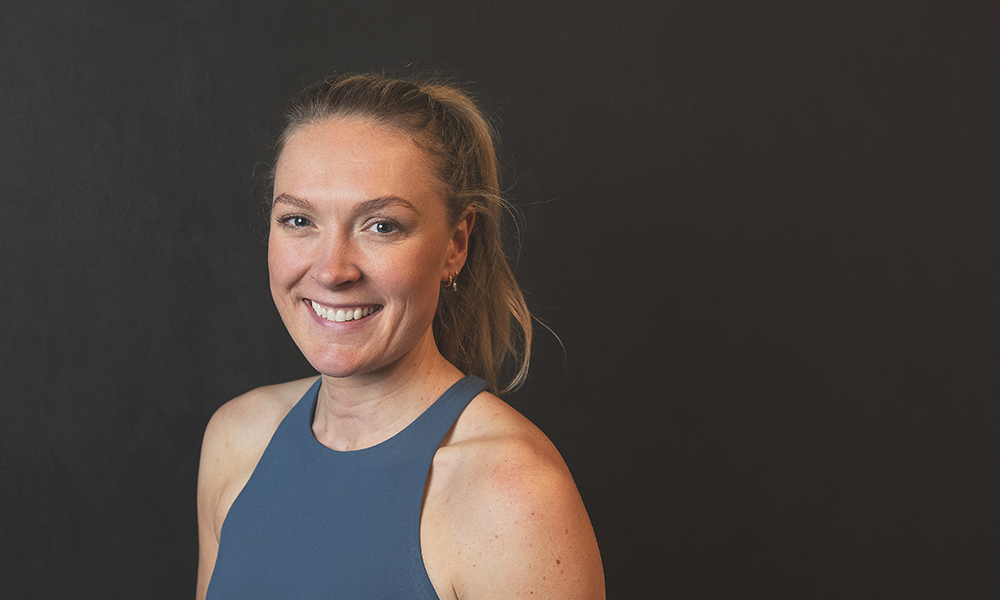 Subscribe to Wharf Life's weekly newsletter here
Kate Maxey is singularly well placed to recognise and relish the importance of depth at a gym when it comes to enjoying exercise and building fitness.
Growing up, much of her life was about hockey. Her exceptional level of skill and talent with stick and ball led her to represent England up until the end of her time at Loughborough University on a scholarship to play the sport.
"It was pretty full on," said Kate. "But I loved it and it was a massive part of my life and my friendships.
"My older sisters played, so that's probably why I got into it and it was what my life was about for a long time.
"But then I got to the point of wondering whether it was really what I wanted to do – did I want to play hockey forever?
"Then it hit me – I loved the sport, but in training for it I was always made to do stuff for my performance on the pitch, not necessarily the things I wanted to do for my own fitness, lifestyle or stress relief.
"That's when I decided to explore different things. It was a journey – I could have given it all up and not done anything at all – but exercising was such a part of me.
"That's when I got into personal training and found that what I wanted to do was to inspire other people to find what works for them in terms of fitness.
"Having become a personal trainer, I then started taking classes – something I especially love because they're a bit like hockey, a team activity. 
"That's my big thing, helping create a lifestyle for people and supporting them in finding something they love to do, whether that's in a class setting or in the gym.
"I still play hockey now to a good level and I really enjoy it, but it's more a social thing – I had to find what I love and training people is what I want to do."
Today, that journey has led Kate to the position of strength and conditioning master trainer at Third Space in Canary Wharf, overseeing more than 50 group exercise instructors.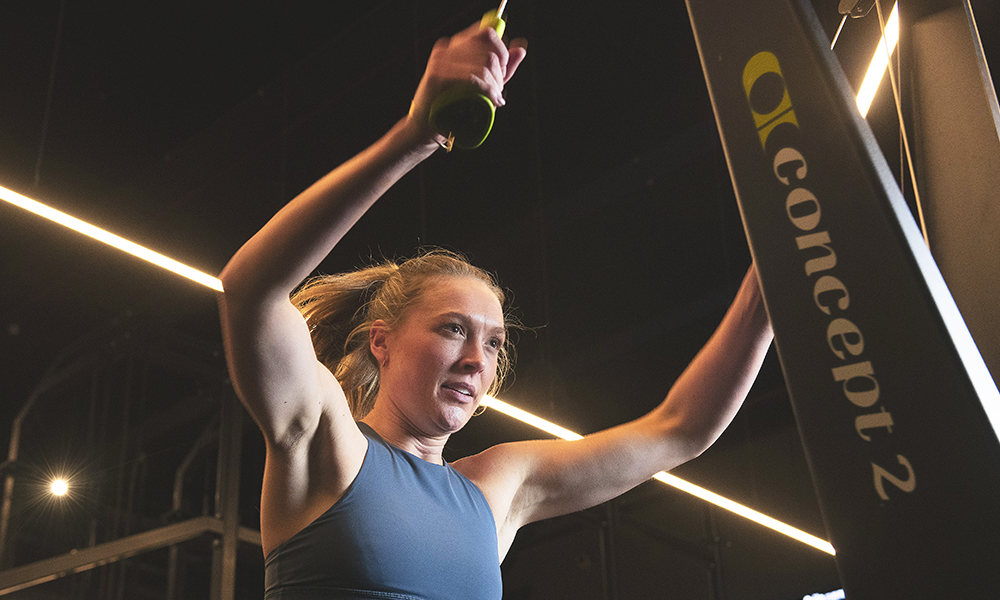 Her role includes responsibility for developing that team and the classes it delivers as well as coaching group sessions herself.
"Fitness shouldn't be seen as something you just do if you're an athlete," she said.
"If you hated sport at school, that doesn't mean you can't go to the gym and find something you love doing.
"Classes are about teamwork – everybody in the room might have different motivations but they're all trying to achieve something, they have that shared aim.
"At Third Space we design the sessions so anyone can come along and get the best workout for them. The camaraderie and the class environment really helps motivate people.
"Everyone's doing the same things at the same time – you might not know anything about them, who they are or what they do – you're all just there to look after yourselves, to get fit and maintain it and nobody is judging what anyone else is doing.
"That's the fantastic thing about my job – you get so many different dynamics.
"Some people will come into class and they'll want to sit at the back and not want too much attention, because they just want to do their thing.
"Others will be more competitive and they'll use that to motivate themselves. Both are absolutely fine."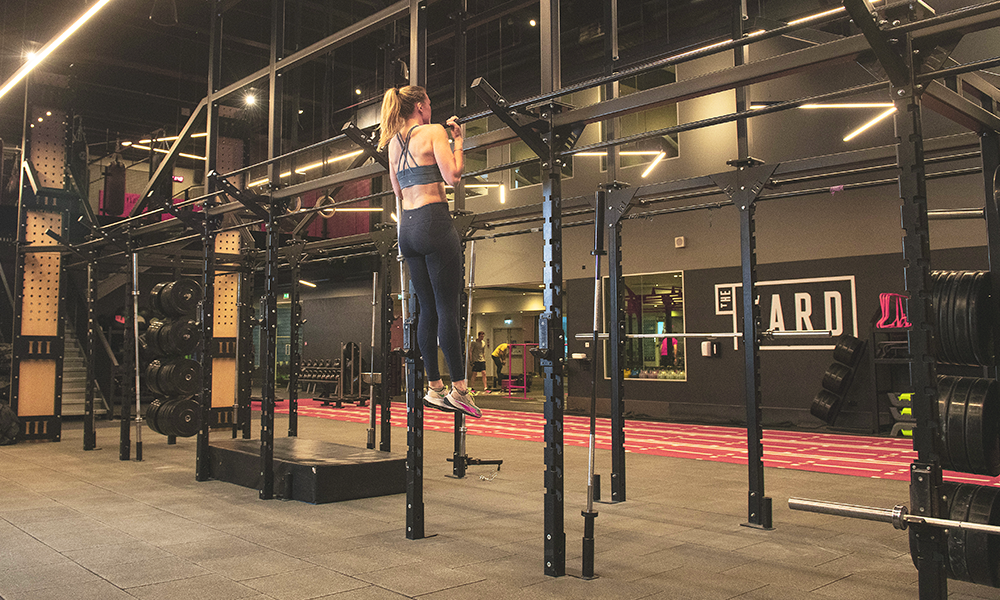 While the extensive class list at Third Space – which includes everything from spinning to weightlifting, crossfit, combat and Yoga – presents a multitude of possibilities for members, Kate said the true attraction of the club lay in the breadth of the range of services it offers and how they complement one another.
"Third Space offers everything in terms of facilities, but that in itself can be daunting," she said.
"So the best advice I can give when someone joins a place like this is: 'Talk to someone'. There are staff all around with all the personal trainers and academy and class instructors and that might seem intimidating.
"But this is our world. Everyone has had their own journey to get here and we all, without exception, want to help members.
"When people are new to a gym, over the first couple of months, the most common thing they do is to absolutely smash themselves five days a week.
"Then their body starts to break down, the stress becomes too much and they can get injured. That's why you need help.
"Workouts are a stress on the body, but we're experts in managing that and allowing people to find what they love doing and what they need to do.
"Personal training can be especially great for that. A good PT can help you with the things you don't enjoy so much and that will help you avoid injury and perform better in the activities you love.
"They can create a plan for you that will help you develop strength so you get stronger and condition your body.
"Then with classes I'd suggest trying a range of things.
"You might go along and absolutely hate it, but it's only 45 minutes of hell, and then you'll know – you can cross it off the list and try something else if it's not for you.
"First it's about safety – members can use classes to learn how to move correctly.
"You often see people writing down what they've done so they can replicate it again on their own.
"Then classes like Yard Strong, for example, allow people to try things they might not have done before, which is always exciting.
"It has 10 stations with exercises like log bars and farmer carries – exercises that leave people feeling they're really accomplished something.
"For members who want to get stronger, classes like these are there for them to lift in a safe environment with a knowledgeable instructor who can help them develop and keep an eye on their technique.
"In a class like that it's more about working in partnership with the trainer.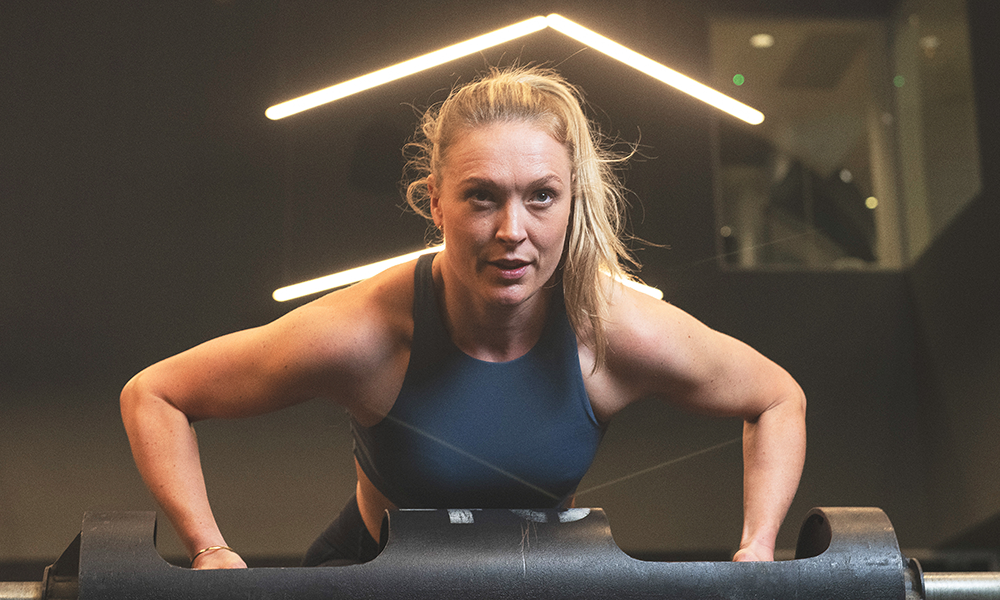 "The important thing is that for every class you can stay within your own zone – you can interact as much as you like.
"Likewise, if someone has suffered an injury or is restricted in what they can do, it's our job to adjust what we're offering to include them, to provide alternatives so they will still get something from the class.
"We will always strive to go above and beyond what's on offer elsewhere so every person who comes to Third Space achieves what they want to and is able to train with us.
"That's why, for me, this is the ultimate gym.
"You have your home, which is your first space, your place of work which is your second space and then we're your Third Space.
"Then within that there are so many spaces at the club, whether you're a member who wants to find a quiet corner, put their headphones on, do their workout and not be seen or whether it's a member who wants to take part in a big class in The Yard.
"The great thing about Third Space is that you have the facilities to do all those things, whether it's taking part in a dance class, going for a swim, using the climbing wall or doing a treadmill class. It's about what you want.
"Then what's key is finding something that is sustainable for you and that you enjoy.
"That way you can make good habits, build slowly over time and achieving those goals becomes so much easier.
"Here, you can come and know there's always someone who is there to help you get through your workout and make the most of it."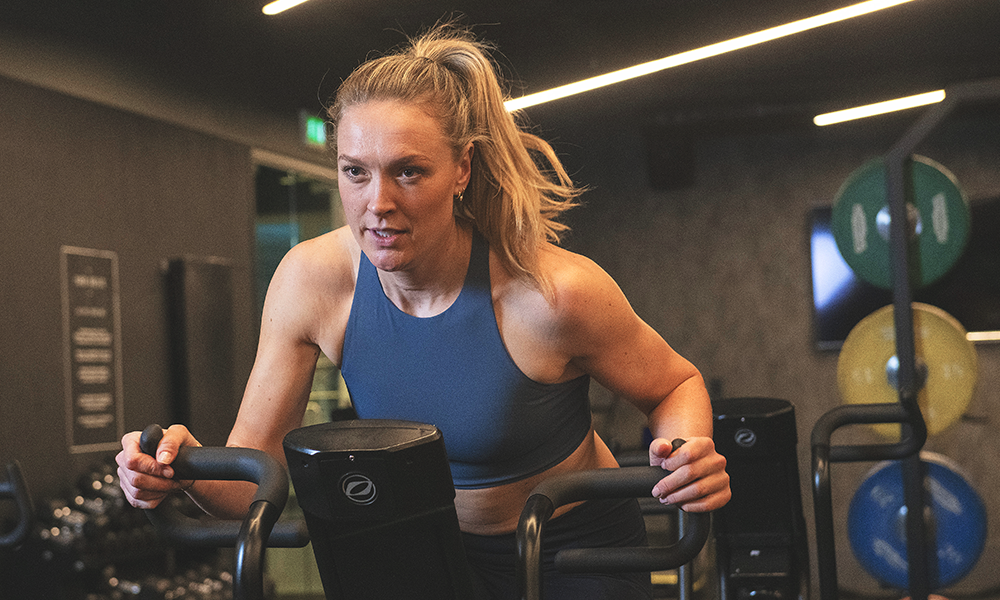 Membership of Third Space Canary Wharf costs £180 on a rolling monthly contract.
Personal training rates at the club are available on request, with a discount for new members on their first two sessions.
Group-wide membership for all clubs including City and Tower Bridge costs £210 per month.
New members get two guest passes, a meal or shake at Natural Fitness Food, 25% off their first treatment at the Canary Wharf spa and an ongoing discount of 5% as standard.
Read more: Personal trainer Darren Bruce on one-to-one sessions
Read e-editions of Wharf Life's print edition here
Subscribe to Wharf Life's weekly newsletter here