Bar and restaurant run by brothers Ari and Landi Mucaj is keeping its focus on quality drinks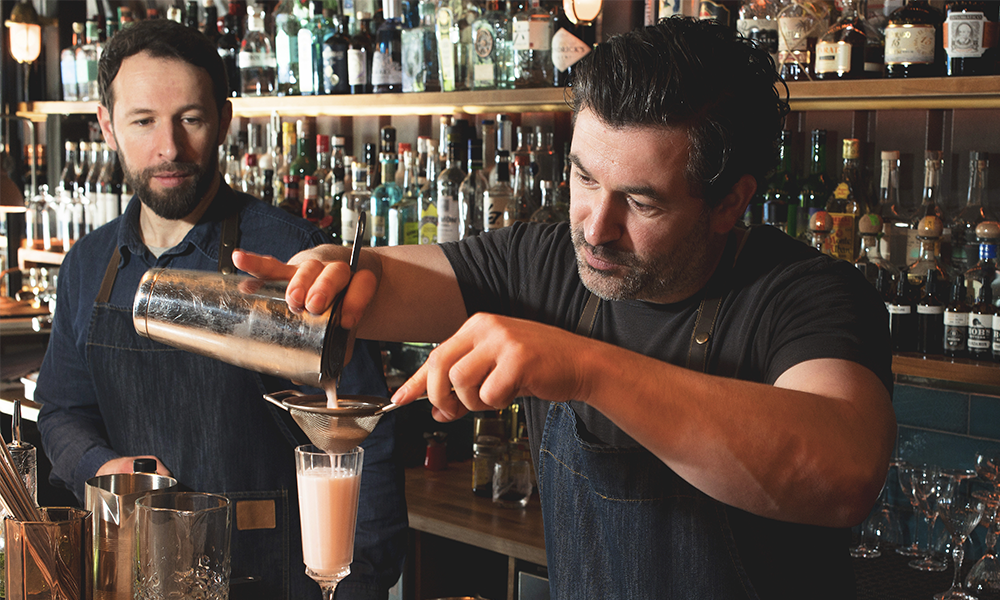 Subscribe to Wharf Life's weekly newsletter here
Deptford Market Yard's arches are typically filled with magic. It might be the ramshackle ephemera of Little Nan's, the slick seafood of Sharkbait 'N' Swim or the wholesome cafe cuisine of Dirty Apron.
All of theses businesses pulse and buzz with the passions of the people behind them. It's why the area draws ever increasing numbers of people seeking independent places to hang out.
It's also why Bluethroat's owners thought their idea could work.
Brothers Landi and Ari Mucaj had been talking about starting a business together since 2013.
"I've lived in Deptford since 1997 and I've worked in many central London bars," said Ari.
"I started working as a kitchen porter and then got a job as a chef, which I did for about three years.
"I'd finish work about 10.30pm and then go behind the bar and wash glasses for fun. I fell in love with being behind the bar and that's what I've done ever since.
"I've worked mostly in central London in places like the Cuckoo Club and Chinawhite and I ran the bar at Maddox for about six years.
"Every time Landi would come to see me in central London he would always say: 'We should do this ourselves'.
"That was really my plan all along, at least for the last 10 years, trying to save up and do it."
In 2018 Ari quit his job and teamed up with Landi, who had been in Deptford himself since 2001, to look for premises.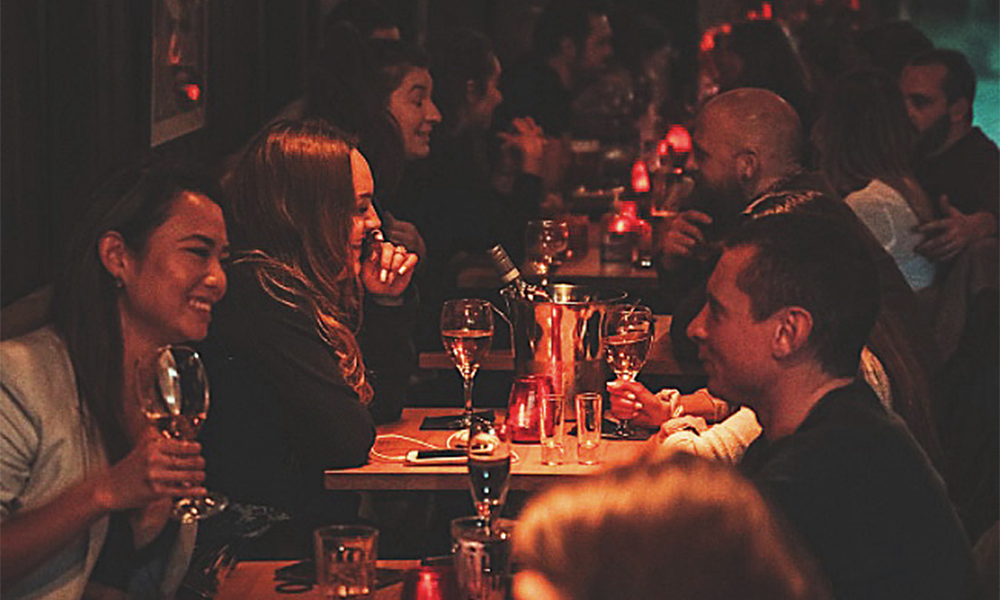 "We were searching and then we thought, what better place than Deptford?" said Landi.
"We'd seen a lot of changes in the area over the years, so when we saw an opportunity here, we thought it would be the best place to build something."
The brothers took one of the larger brick arches at Deptford Market Yard, more or less next to the train station itself, and set about doing just that.
"Instead of doing it somewhere else, we thought it's just around the corner, we can walk home and it's the perfect place," said Ari.
"We found this fantastic space here – it was a shell when we got it and we've built it from scratch.
"It took about a year to build it – we didn't know anything about doing that so the fact we have this location and that we've created it from scratch is crazy, but it feels amazing."
Landi added: "I fell in love with it really – the whole experience of setting up a business. It's had its ups and downs and it probably took us longer to open than most other places, but we learned a lot in the process."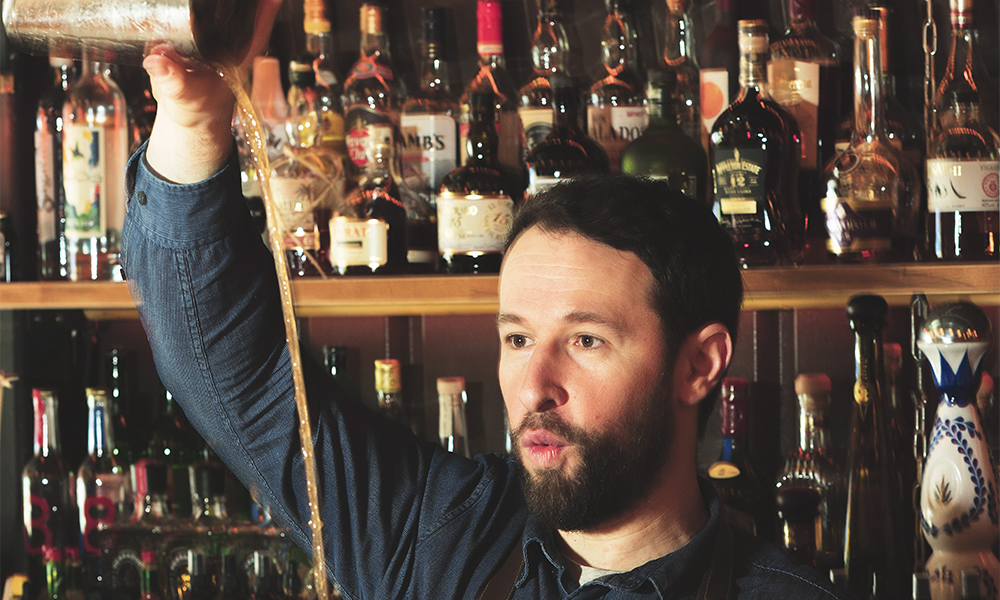 Unfortunately things didn't go quite to plan. Just days after Bluethroat opened its doors, the first national lockdown came into force and they slammed shut.
Like many hospitality businesses, the brothers have since been riding a rollercoaster of uncertainty, most recently closing at Christmas as the responsible thing to do, despite the lack of official government direction to do so.
With restrictions lifted, however, both Ari and Landi can't wait to run their cocktail-focused establishment unfettered.
"This is the first chance we've had to run in a normal market, there's been a lot of opening and closing," said Landi.
"Our plan remains very much the same and it's about refining our formula.
"Firstly, we're really passionate about our drinks, delivered with great service. We're also a very good restaurant.
"We are a place where people can come and chill out and have some really good cocktails."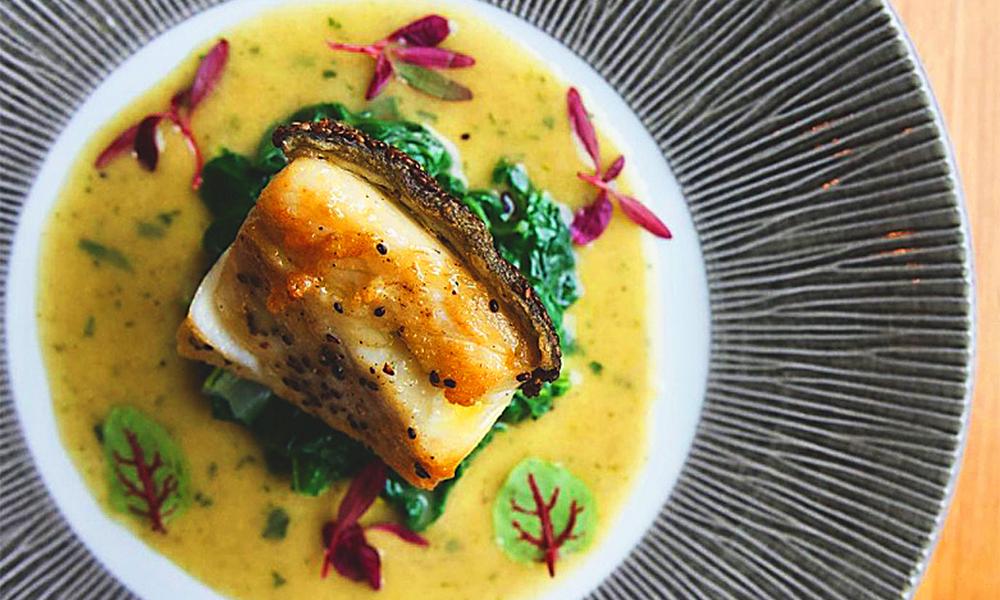 Walk into Bluethroat  and that focus is unmistakeable. The bar's shelves are laden with spirits, ready to be whipped into a multitude of alcoholic concoctions.
"This is where my brother's experience comes in," said Landi. "We have about 11 drinks on our menu, all of which we've created for Bluethroat.
"There are boozy ones and lighter drinks, some that are bitter, fruity, bitter, sweet and sour – something for every taste.
"We are constantly working on the list and evolving it, but we really enjoy asking customers what they like and then building something for them."
Bluethroat – named for a small member of the thrush family with a distinctive blue collar and a powerful song – also develops seasonal drinks, with two of its four spring specials already in hand.
"Customers will always find something new," said Landi. "We're getting ready to launch one made with Haku Vodka from Japan.
"We just love the taste of this spirit, made completely from rice, and we mix that with a bergamot liqueur and blackcurrant to make a sweet drink with a hint of spiciness. We think people are really going to like it.
"The second cocktail we've created for our spring menu is based on whisky with a fig liqueur and mulberry syrup.
"We make pretty much all our own syrups in the bar using a range of techniques such as sous vide and hot and cold infusion.
"The drink has a creamy taste and we also infuse the whisky with violet leaf to give it a beautiful aroma when you're drinking it."
Ari added: "When we opened, I gave Landi a crash course and now he's a genius behind the bar. One of our challenges since opening has been finding bartenders with experience.
"But I think local bars are taking over in terms of quality – you can find cocktails that are as good here or in places like Hackney, as you will get in Mayfair.
"I worked in central London for 20 years and the quality here is no different. 
"You are seeing people who are going out locally to get this, instead of making the journey in."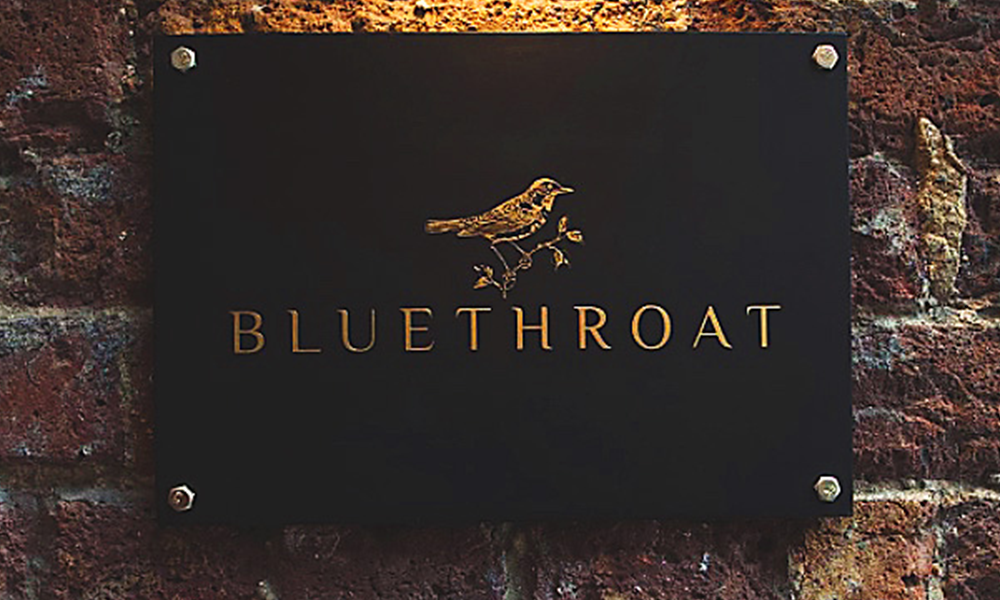 While its extensive collection of bottles, rich brown hues and speakeasy vibe mark Bluethroat out as a haven for drinkers, the brothers hope that its food offering will be a welcome surprise for those ordering.
"We change the dishes all the time, but we serve Mediterranean and modern European food," said Landi.
"There's always something new, but we love seafood. There are a lot of Italian influences because our chefs are from Italy."
Ari added: "We serve a lot of fish – black cod, king prawns and salmon – and we do specials every week.
"I think people are a bit shocked that the food is as good as it is because of the way the bar looks.
"We started off serving smaller plates, but we've extended the menu because people wanted more food." 
The primary focus remains the liquid though, and, having worked widely on the city's bar scene, Ari is keen to build the bar's reputation in the capital.
He said: "Ultimately we want to be known as one of the best cocktail bars in London. That's our ambition.
"We're taking things slowly and we haven't really promoted ourselves yet. We wanted to grow organically and for people to find out about us that way."
Bluethroat is open Weds-Sun. Cocktails typically cost between £10 and £11. Small plates are £6-£11 and bigger dishes around £14. 
Read more: New team at The Pearson Room deliver fresh flavours
Read e-editions of Wharf Life's print edition here
Subscribe to Wharf Life's weekly newsletter here