Greenwich + Docklands International Festival arrives in Canary Wharf for its 28th season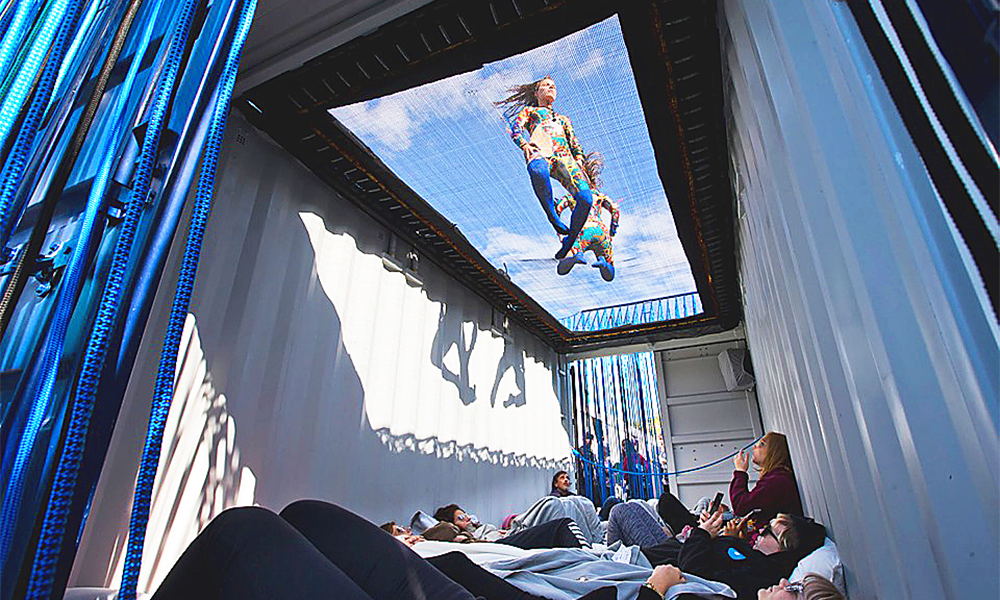 Subscribe to our Wharf Whispers newsletter here
The Greenwich + Docklands International Festival (GDIF) is set to run from August 25-September 10, 2023, with free performances taking place all over east and south-east London.
It's a firm fixture in the calendar and celebrates its 28th season this year with founder and artistic director Bradley Hemmings, as ever, at the helm.
Having previewed the wider event in our last issue, our focus now turns to GDIF's return to Canary Wharf with its regular Dancing City pop-up on the weekend of September 9-10, 2023.
The death of the Queen saw the event cancelled at the last minute in 2022, however, some of the scheduled acts that were set to perform are on the bill again this time around
Read more: Bradley Hemminds talks about GDIF's wider programme
This year also marks a limited return to contemporary dance performance during the working week, with recent festivals preferring to stick to weekend dates.
Consequently Wharfers will get their first local taste of GDIF on September 6-7, 2023, with Pan~ // Catwalk.
The show may sound like one of Grimes and Elon Musk's children, but is actually a theatrical dance fashion show promising to challenge "the urge to label or judge others based on how they appear, revealing instead a mind-opening celebration of fluidity and self-expression".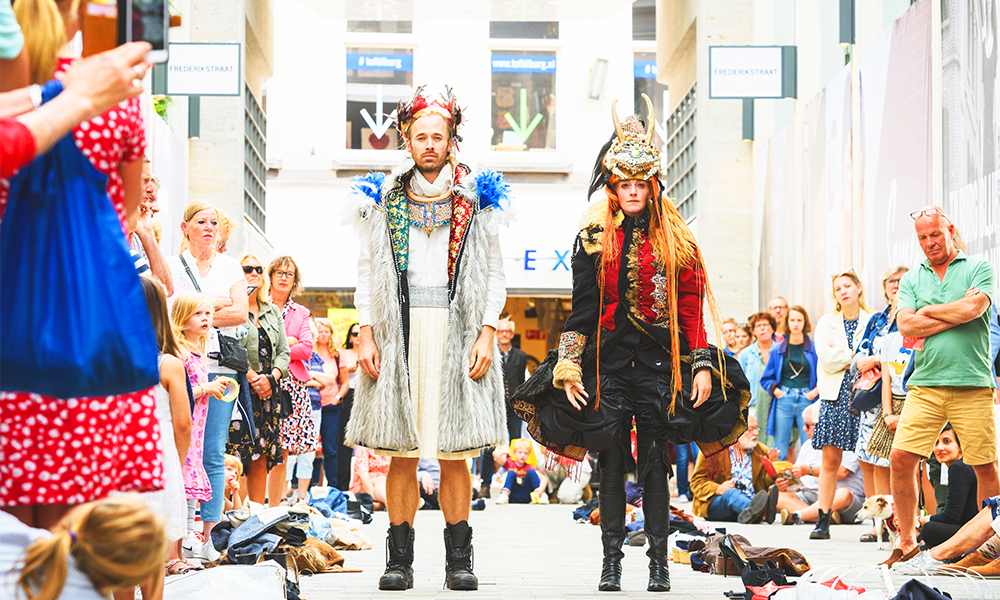 Performances will take place in Canada Place close to HSBC in the mall at 1.30pm and 4pm on both the weekday and weekend dates.
Audiences can expect multiple, extravagant costume changes over the 40-minute shows.
"We're really keen to offer the workforce at Canary Wharf a taster of Dancing City," said Bradley.
"We'd often done that in the past, but the pandemic and one thing and another had got in the way, so it will be really brilliant to bring it back.
"The whole dynamic of Canary Wharf at lunchtime and early evening is buzzy and lovely, so I think it will work really well there.
"It's an exciting piece and it's got a real connection to its setting in the mall with a backdrop of retailers and this brilliantly choreographed fashion show where the two performers go through a heavily synchronised series of scores of costume changes in the course of the performance – it should be really fun."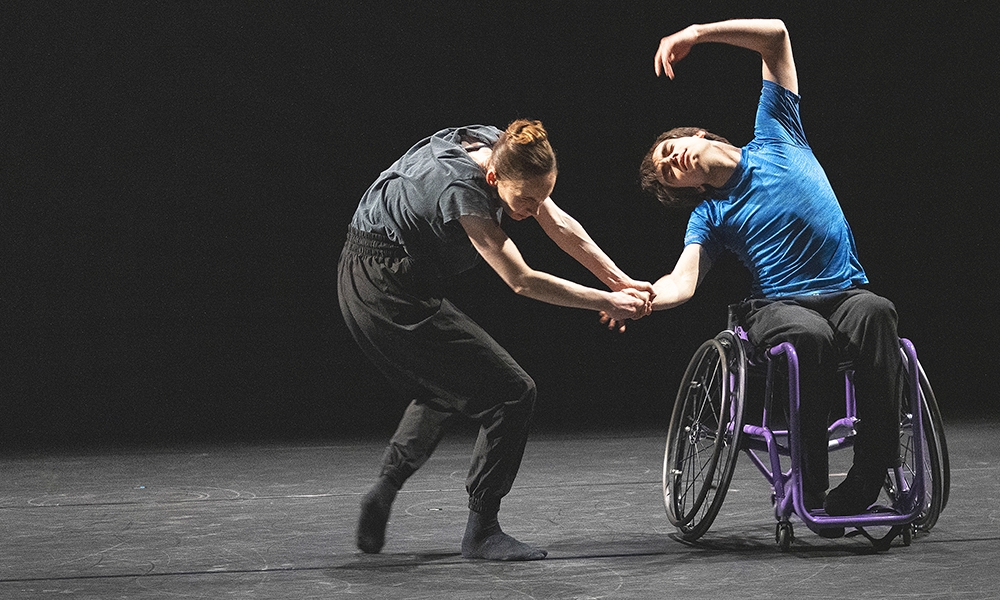 Including Pan~ // Catwalk, the weekend dates will see Canary Wharf host 12 contemporary dance acts in locations including Columbus Courtyard, Westferry Circus, Wren Landing and Water Street on Wood Wharf.
"Because of the death of the Queen, we were unable to proceed with any events on our final weekend last year," said Bradley.
"So we're coming back with a fantastic programme this year featuring some of the artists who would have performed in 2022.
"That includes Joe Powell-Main who will become the first disabled dancer to perform with The Royal Ballet in emotionally charged duet Sleepwalker in Columbus Courtyard.
"That will be a real highlight among the really varied programme for the festival as a whole.
Read more: Joe Powell-Main speaks to Wharf Life in 2022
"Personally I'm really excited to see Bouncing Narratives.
"It's going to be down at Canary Riverside in a shipping container, so some of the audience can actually get inside it and others will watch from the steps that lead down to the Thames.
"The roof of the container is made as a trampoline, so the performance takes place with people underneath it and that will be very special.
"Among the other wonderful shows will be Arcade at Water Street, which takes the form of a series of games that people are invited to take part in.
"There's also a fantastic piece from two young dancers in their teens called 4 Minutes, which speaks directly to the lived experiences of young people.
"Both 16-year-olds get four minutes each at Wren Landing to report back on life through dance in a joyful duet."
These shows are very much the tip of the iceberg, however with the Wharf also hosting Moon, a duet based around a table and two chairs at Wood Wharf's Harbour Quay Gardens, Tread, an explosive stunt performance featuring a constantly running treadmill at Crossrail Place and You & Me, a piece telling the story of a same sex relationship through the traditions of kathak dance and cello and tabla music at Westferry Circus.
Wharf Life's top pick for 2023, however has to be Valse à Newton – a giant Newton's Cradle that comes complete with acrobats and dancers all set to swing in Montgomery Square.
A blend of physics, daring, gravity, time and space, it should really be something to see.
Find out more about Dancing City and GDIF here
Read more: How Wharf Wellness is set to fill Canary Wharf with calm
Read Wharf Life's e-edition here
Subscribe to our Wharf Whispers newsletter here
- Jon Massey is co-founder and editorial director of Wharf Life and writes about a wide range of subjects in Canary Wharf, Docklands and east London - contact via jon.massey@wharf-life.com