Inventor Garry Moore is set to run trials of his domestic loo at at Alpha Grove Community Centre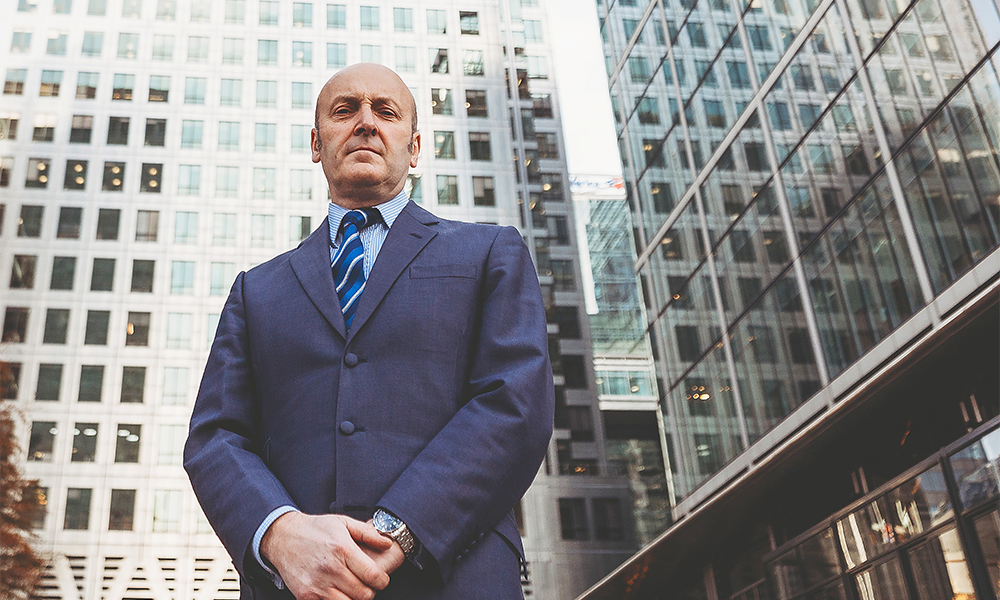 Subscribe to Wharf Life's weekly newsletter here
BY LAURA ENFIELD
He might look like a sombre-suited Clark Kent but Garry Moore is actually a superhero.
He has invented a way of saving something vital to life on this planet. Water.
His superloo uses the power of air to blow away waste – saving countless litres of our most precious resource.
And he has chosen Alpha Grove Community Centre on the Isle Of Dogs as one of the first venues in the world to trial the toilets, produced by his company Velocity.
"There is amazing pressure on water sustainability in the UK," said Garry. "People think it rains a lot here but it's not enough to be self-sufficient.
"We need to make sure we are not wasting what is a precious resource. It's clean drinking water and we flush it down the toilet and turn it into raw sewage. That's a luxury that can't continue."
His toilets are the first domestic designs in the world to use a pressurised air flush. They use 1.4 litres of water to clean the bowl, rather than the nine litres used on average by a traditional toilet, a reduction of 85%.
Garry said it meant his design was eco-friendly and also more pocket friendly, paying for themselves in four years through a 25% average saving on water bills.
He said the superloo also required no behavioural change from users and would help achieve water neutrality when developments were built – meaning the impact on water availability would be the same or less than previously.
"I'm a very practical person and have an inquisitive mind," said Garry. "I'm always questioning how things are built and why they are built that way.
"So many things we interact with every day have been invented by someone and I like to consider whether they could be designed better."
The married father-of-two has self-funded and developed the toilet from his home workshop in Westcliff-on-Sea and at the Innovation Centre at the University Of Essex in Colchester, with a team of six experts.
"They include a ceramic sanitaryware specialist, a mechanical engineer and a microbiologist.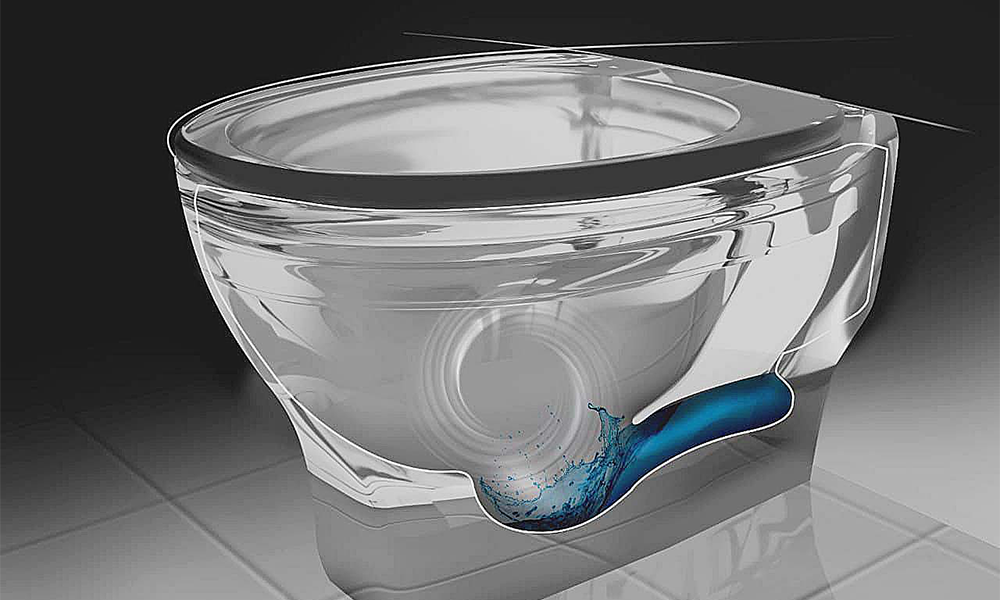 Garry and his team are now getting ready to bring the innovation to market within the next year. He said the Isle of Dogs was the perfect place to test the invention.
The area holds great meaning for the 57-year-old. His parents were born and raised in Canning Town, surviving the Blitz and working in the docks before moving to Ilford to raise their family.
It was at the University Of East London campus in Docklands where Garry developed his first air flush toilet with Propelair during the 1990s and 2000s.
It was aimed at commercial use and went on to be installed in the Barclays and Citi buildings in Canary Wharf as well as at branches of McDonald's and Moto service stations.
He parted ways with the company on bad terms in 2018 and thought his dream of revolutionising the toilet industry was over.
But inspiration hit once again during lockdown.
"I realised working from home was here to stay and, with COP26, people were not saving water using those flushes at the office," said Garry.
"So I formed a home working group with my original design team and set about designing Velocity for domestic use."
The original 20-year patents that his Propelair design was based on had expired, so Garry was free to have another shot at his superloo.
"It wasn't my choice to leave Propelair," he said. "I spent 16 years building the company up, 10 years unpaid and to just have to walk away was really difficult.
"I had secured £1million to develop a domestic version, but it just hadn't happened.
"Then, during lockdown I just realised we had to do it – society needed it, because 75% of the market is domestic.
"So it has been absolutely fantastic working again on a new project with the team."
His new toilet is more compact, quieter and has a motion sensor, offering hands-free opening and flushing.
But the main star is the in-built air system, which has shades of Back To The Future inventor Doc Brown.
"I had some big lightbulb moments – the main one being something we call the flush capacitor," said Garry.
"It came to me while lying in a hammock drinking a beer in the summer of 2020.
"With a conventional toilet, you have a water cistern and, when you flush, water flows from it into the pan and carries the waste out into the sewer. It requires a lot of water.
"With Velocity, the lid seals onto the pan and when you flush a small amount of water comes in to clean the pan and then air is sent directly in and cannot escape, so it pushes the waste into the drain.
"With this system, you are not actually relying on water to move the waste, it is only for cleaning."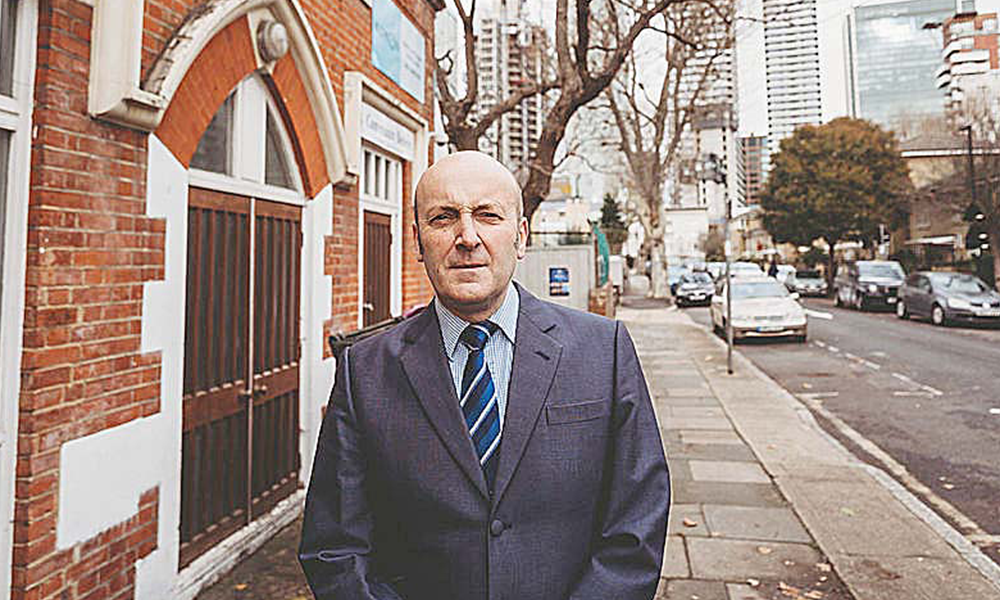 Southwest Water is testing the design from a regulatory standpoint, while the project at Alpha Grove will check how effective Garry's design is in a real-life situation.
The toilets are due to be installed at the community centre as part of its redevelopment, which is being overseen by Dennis Sharp Architects.
Garry's team is currently capturing six months of data from the site to map out its current water and energy consumption so the company can demonstrate what the savings are with Velocity.
Garry said installation of 12 toilets was expected to take place in early summer.
"We're really excited about the first trial at Alpha Grove because it is a residential area," said Garry.
"They're trying to be an exemplar of low water use. It's going to be a great place for us to do some demonstrations and save them water and carbon.
"We're also looking at developing additional hygiene benefits, including chemical-free disinfectants.
"We want to eliminate the use of bleach and develop technology that kills Covid and other viruses."
The trained engineer said people often laughed when they first heard about his job, but quickly realised the gravity of what he is doing.
"The modern toilet was crucial in preventing cholera," said Garry.
"I'm pleased to be following in the footsteps of Doctor John Snow, who influenced big changes in public health and the construction of improved sanitation facilities.
"The first flushing toilet was invented hundreds of years ago for Queen Elizabeth I and, since then, the industry hasn't radically innovated at all.
"As we move into the 21st century, we need to look at a different way of doing it. A royal appointment would be fantastic – you have got to dream big.
"I know the world needs to save water and we are developing a product that's going to enable it to do that.
"I would love to see our toilets go into every home in the UK and to know we are really doing some good for the environment."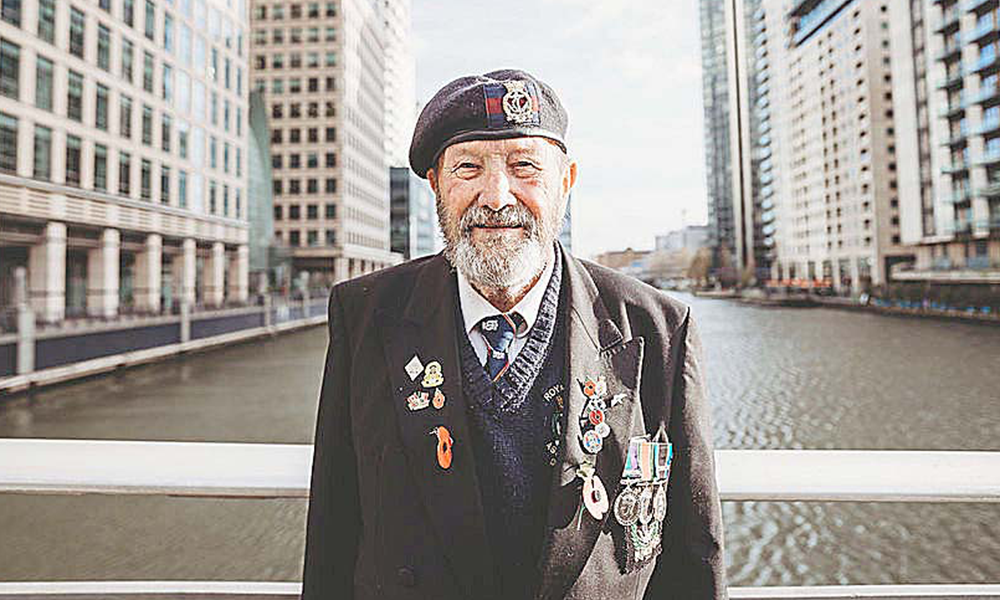 DOCKLANDS LEGACY – THE MAN BEHIND THE MAN
When Garry's father, Stan Moore, lived in Docklands, everything was different.
The 95-year-old grew up in Canning Town during the Second World War, when the Alpha Grove was a Methodist Church and the family's toilet was an outhouse.
"It was my job to tear up the News Of The World, to use in it," he said.
Aged 14 he started working for the civil defence association, delivering messages and putting out fires around the Docks.
"It was terrible – the Blitz," he said. "One day you would walk down a road in Canning Town and the next it was all gone.
"As a young kid I took it all in my stride. My poor mum was a widow and had to bring up five kids with no pension.
"We lost our house and got evacuated. Our family was really lucky to come out of it in one piece."
In the 1960s his father-in-law helped get him work at Millwall and Royal Docks, but Stan said he was "very suspicious" about risking his house by giving up his £17-a-week job at William Warne rubber factory in Barking.
"There were thousands of dockers waiting to pick up work," he said of his first day. "I was told by an elderly docker 'no matter what, you don't go on the ships."
By hometime he had earned £17 loading flour and said: "I couldn't get on my motorbike quick enough to tell my missus."
The places he knew have all been flattened but Stan said he loves having the chance to go back and visit with Garry and to see where his son is working.
"He's a wonderful bloke," said Stan, "Good looking and everything he does is good.
Read more: How Canada Water Dockside is set to transform Rotherhithe
Read Wharf Life's e-edition here
Subscribe to Wharf Life's weekly newsletter here