Brand intends to open 13 takeaway restaurants in 2022 serving sushi made to order without the chill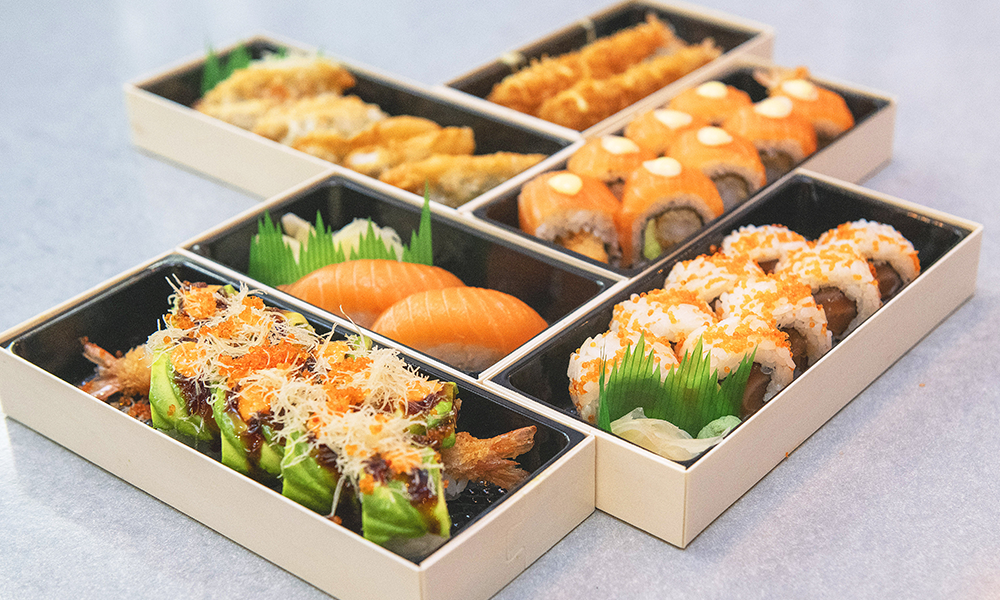 Subscribe to Wharf Life's weekly newsletter here
When branches of The Sushi Co have swept the nation, with outposts in every major city and restaurants every couple of miles in London, remember that it all started on the Isle Of Dogs.
The business opened its first restaurant and takeaway at the eastern tip of Westward Parade opposite Crossharbour DLR in January and already it's one of three locations in the capital.
Targeting rapid growth, with plans for at least 13 restaurants this year, its owners believe they've spotted a gap in the takeaway market and they're moving fast to claim it as their territory.
"We already had a background in food, running pizza franchises," said Sam Reddy, who oversees operations on the ground for The Sushi Co.
"We'd seen the trend for sushi and initially we thought we'd become franchisees but we decided to create our own brand instead.
"Doing that gives you a lot more freedom – you are able to determine the quality of everything and you can make decisions much more quickly.
"Personally, two years ago, I'd never even tried sushi so we had to do a lot of research. We ate in so many places, we must have tried every brand in London."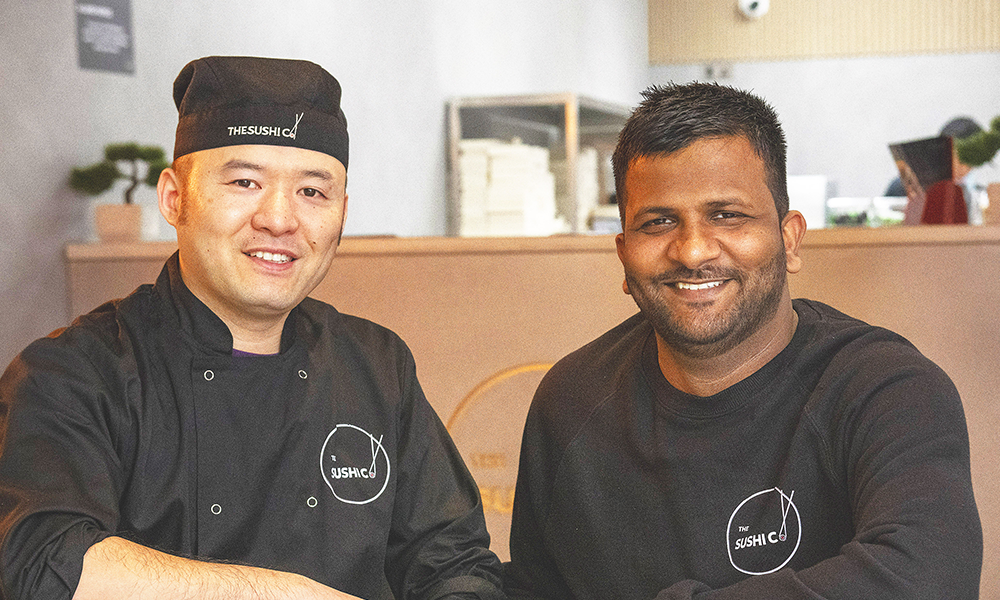 That included eating at the restaurant of Peng Zheng, whose food impressed so much that The Sushi Co approached him to join the project.
"Peng has designed the whole menu from scratch," said Sam. "He's our head chef, so while we're good at building the sites, finding the best suppliers and investing the money where it needs to be, he can concentrate on creating the right food.
"We told him our idea – to create a UK-wide brand – and he really liked it."
Part of the reason for that is a shared commitment to the quality of the food. Walk into The Sushi Co's Isle Of Dogs branch and you'll see a chiller cabinet with a selection of drinks and a couple of cheery signs explaining that the kitchen hasn't run out of food, but that all dishes are made to order.
"When we were doing our research, we realised there were lots of brands storing products in the fridge," said Sam.
"But that's not sushi. It should never be stored that way and you shouldn't eat it chilled. It should be eaten warm and freshly made.
"That is what we do. It's not instant, customers have to wait five or 10 minutes. But because they want to eat good quality sushi, they're happy to do that.
"Whether a customer has come to the restaurant to collect the food, or it's being given to a delivery driver, it's all made and served to order.
"Top sushi restaurants would never put their products in the fridge, so why would we?"
While the first restaurant has some seating for diners to eat in, The Sushi Co has primarily been conceived as a takeaway and is available through Deliveroo, Uber Eats and Just Eat.
Sam said: "Our main target is that customers should receive food from our restaurants in under 25 minutes.
"Our focus now is on scaling up because there's nobody else in this market in terms of delivering fresh sushi. There are some independent restaurants, but we want to grow quickly."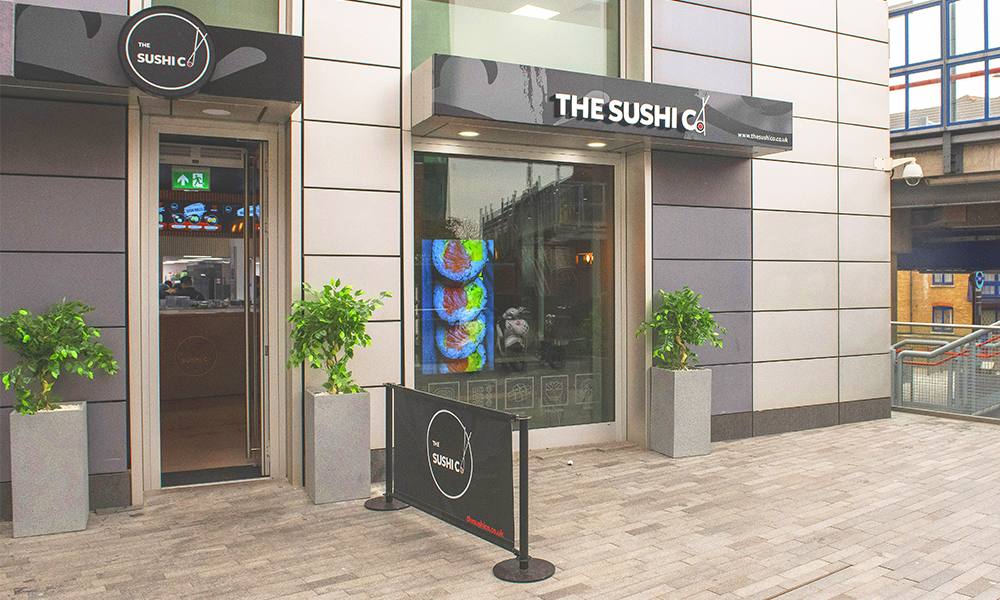 With an eye on maximising accessibility, Peng and the team have developed a menu rich in sushi and sashimi but that also includes a range of poke bowls, gyoza dumplings and hot meals as an alternative to the core dishes.
"Some people think sushi isn't for them, but it is for everyone," said Sam.
"To be honest, I had that feeling two years ago, but not anymore and that's because I experienced it.
"When people see that it's raw, some wonder if it's safe to eat, but our brand follows the highest standards of food hygiene.
"We think we've developed a really good product, quite different to pre-prepared boxes you might buy at the supermarket and now we just really want people to try it.
"Once people come to us, they will realise how much better sushi that hasn't been chilled really is.
"The feedback from customers has been really great – in the end you can't build a business if the product isn't right."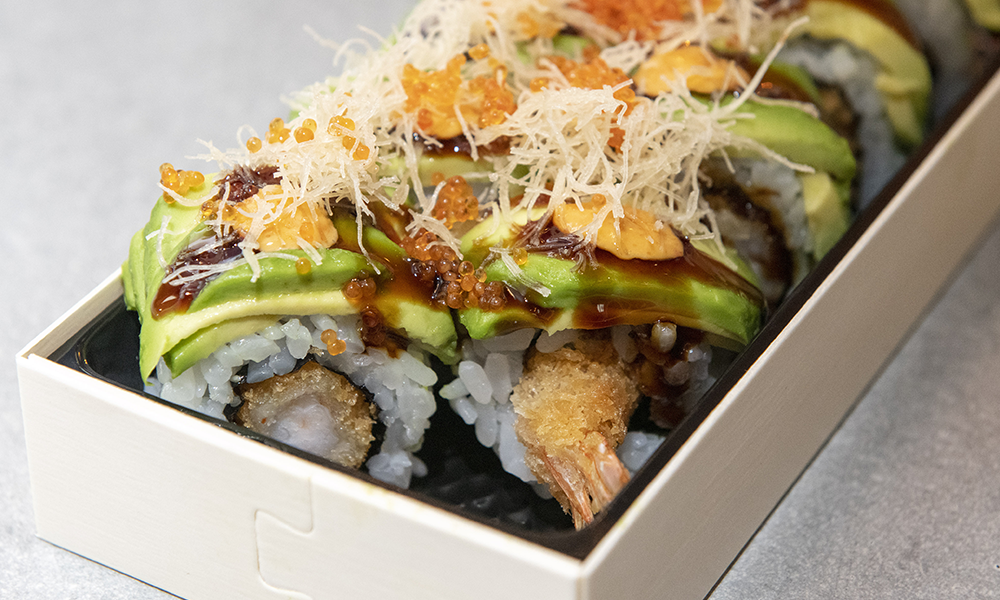 As for the future, The Sushi Co plans to roll out branches across London first, with slightly larger outposts in big cities across the country being an ambition for the future.
Food-wise, having found its feet, there are also plans afoot to collaborate with chefs on signature dishes on a regular basis.
The brand serves an extensive range of sushi including nigiri, uramaki, hosomaki and futo maki as well as selection boxes. Hot dishes include the likes of curries, noodle dishes and soups.
"Personally I really like the prawn katsu, which is fried in breadcrumbs," said Sam.
"But I also really enjoy the rolls we offer, many of which come with special sauces that we also make in-house.
"I really like to eat sushi, but my wife doesn't, so having that variety on the menu is very important because it means we offer something for everyone.
"Not every takeaway business does this but we think it's essential.
"There's still a lot to learn for us on this brand, of course, but the first two branches have been really, really successful and we've just opened the third so we're very excited about the future.
"I really believe you can't get the quality of food that we're serving in any other fast food takeaway.
"Of course you can go to an expensive sushi restaurant, but many of our dishes are only £10-12 and we use top quality ingredients."
The Sushi Co is trading on the Isle Of Dogs and in Chiswick and Holborn with branches in Woodford and Lewisham set to be open by May 9.
Expect to see quite a few popping up over the coming years.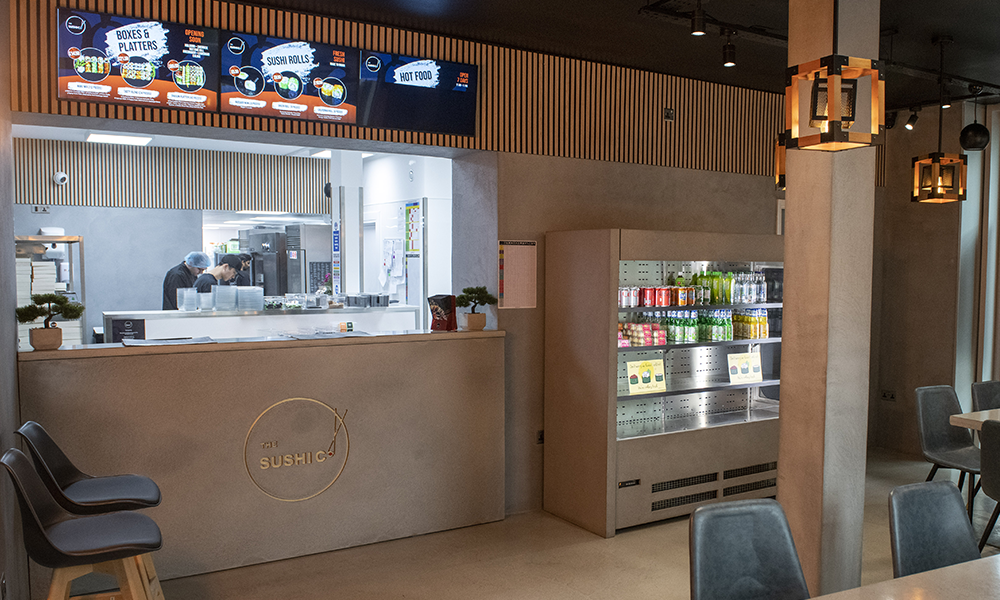 Read more: Market Hall Canary Wharf set to open on April 7, 2022
Read Wharf Life's e-edition here
Subscribe to Wharf Life's weekly newsletter here